Latest News
Five years of ACCAN consumer wins
Details
In June we were very excited to sign a new funding contract with the Department of Communications and the Arts. The new contract ensures that ACCAN will continue to represent consumers in the telecommunications industry for the next five years.
When the contract was signed, ACCAN CEO, Teresa Corbin said: "The recent ACCAN review highlighted the strong support for the work ACCAN does and many stakeholders reinforced the need for a united consumer voice in the telecommunications industry.
"A big thank you must go to ACCAN's supporters including members, volunteers and industry representatives for their ongoing commitment to ensuring we remain a relevant and effective organisation."
Read more: Five years of ACCAN consumer wins
Write comment (0 Comments)
In the field – ACCAN Grants Scheme 2012-17
Details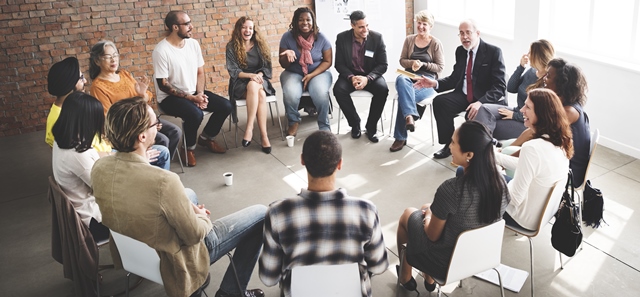 In the past five years, a total of $1,256,055.86 has been awarded to universities, research organisations, community groups and not for profit organisations to help consumers navigate the telecommunications and technology landscape.
The ACCAN Grants Scheme has funded 31 different projects since 2012, examining emerging technologies like 3D printing, through to more serious consumer issues, such as technology facilitated stalking and abuse.
Read more: In the field – ACCAN Grants Scheme 2012-17
Write comment (0 Comments)
Unexpected mobile charges may be costing consumers millions
Details
A new survey, commissioned by the Australian Communications Consumer Action Network (ACCAN), has revealed that 12 per cent of respondents experienced unexpected third party charges on their mobile phone bills in the last six months.
"Applied to the mobile customer base of Telstra, Optus and Vodafone, this 12 per cent equates to almost 1.9m people who could have received unexpected charges on their mobile bills. We estimate that collectively, consumers may have been charged as much as $20m unexpectedly in the last six months*,"said ACCAN Director of Policy, Una Lawrence. "ACCAN is calling for better protections to be put in place so that consumers don't get caught out with unexpected charges on their mobile bills."
The ACCAN survey found people are buying apps, games, entering competitions, getting news updates and voting on TV shows and charging it to their mobile accounts. While this may suit some consumers, just under 50 per cent of respondents were unaware their phone could be used this way. Over a third who had incurred unexpected charges reported that they weren't informed, didn't consent to or confirm the charge, or understand how or how much they would be charged.
Read more: Unexpected mobile charges may be costing consumers millions