ACCAN voices concern over proposed changes to domain name system
Friday, 27 November 2015 09:54
The Australian Communications Consumer Action Network (ACCAN) has written to the .au Domain Administration (auDA) Board to voice concerns over the proposed changes to the Australian domain name system. auDA is proposing to introduce a .au environment without the need for .com, .net, .edu and so on. The proposed change will allow for domain names like "www.accan.au" to be registered.
Australia's current domain name system is highly regarded and has strong public recognition. The proposed changes could have adverse effects on small businesses that rely on their website and domain name to attract business if other parties register and use similar domain names. It could also result in additional expenses incurred by small businesses that have to defensively register additional domain names to protect their businesses. The changes may be confusing to consumers as recognised domain names of businesses and organisations could change. ACCAN has previously voiced these concerns in two separate submissions in June and September.
Read more: ACCAN voices concern over proposed changes to domain name system
ACCAN CEO recognised with Charles Todd Medal
Each year the telecommunications industry recognises an individual for outstanding contributions to telecommunications. Today that award was given to ACCAN's CEO, Teresa Corbin, for her efforts representing consumer interests spanning some 20 years in the industry. As members and supporters of ACCAN know, Teresa's dedication and commitment to ensuring consumers have a voice at the table is second to none, she tirelessly champions affordability, accessibility and availability of communications services for all Australian consumers.
In her speech of thanks, Teresa stressed the importance of addressing consumer interests in the marketplace and noted that the best outcomes were achieved when consumers and industry worked together constructively.
Why digital inclusion matters
Monday, 23 November 2015 10:50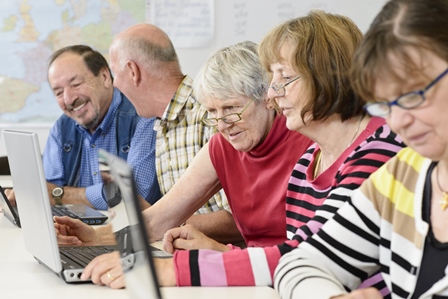 Digital inclusion ensures that no one is left behind as we move towards an increasingly digital future. For Social Inclusion Week 2015, we thought we'd outline why digital inclusion is vital for all Australians.
While many of us have smartphones and access to the internet at home, there are some consumers who don't. Two issues often cited as barriers to digital inclusion are affordability and a lack of digital literacy.
Affordability divide
Research from the Australian Bureau of Statistics shows that in 2012–13, 98 per cent of households with a household income of $120,000 or more had internet access, compared to only 57 per cent of households with a household income of less than $40,000, suggesting an 'affordability divide' when it comes to broadband.
ACCAN congratulates telcos on decreasing complaints
Tuesday, 17 November 2015 12:48
The Australian Communications Consumer Action Network (ACCAN) congratulates the telcos involved in the TIO and Communications Alliance quarterly Complaints in Context report for their efforts in reducing the number of complaints for the April-June 2015 quarter. The latest report shows that Vodafone, Telstra, Optus, amaysim and Pivotel had 6.5 TIO complaints per 10,000 services in operation (SIO) for the quarter, a decrease of 9.7 per cent on the previous quarter, and a 14.5 per cent drop when compared to April-June 2014.
Three out of the five telcos recorded lower complaints when compared to the previous quarter. This is a great result and is good for consumers. It's also positive to see smaller provider, Pivotel joining the Complaints in Context reporting.
Read more: ACCAN congratulates telcos on decreasing complaints
Schoolies, sexting and smartphone safety
Monday, 16 November 2015 15:17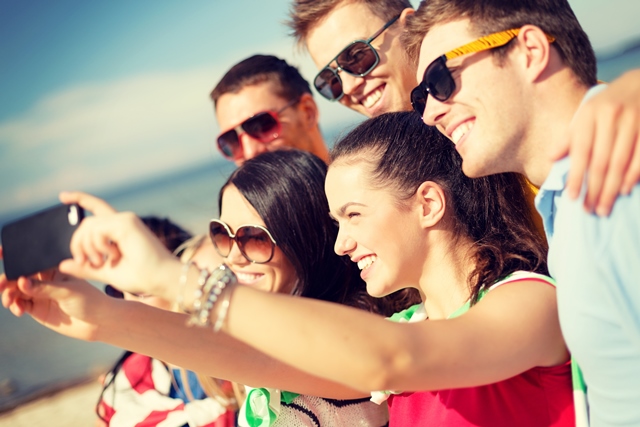 All across Australia Schoolies celebrations are about to begin for many year 12 students. While travelling for Schoolies, or celebrating at parties, young people will undoubtedly have their smartphones with them along the way.
Below we've put together some tips for young people to ensure they use their smartphones safely.
Avoid risky behaviours
What happens at Schoolies doesn't always stay at Schoolies - especially if it's recorded in an image or video on a smartphone.