Ms Johanna J. Plante (Chairperson)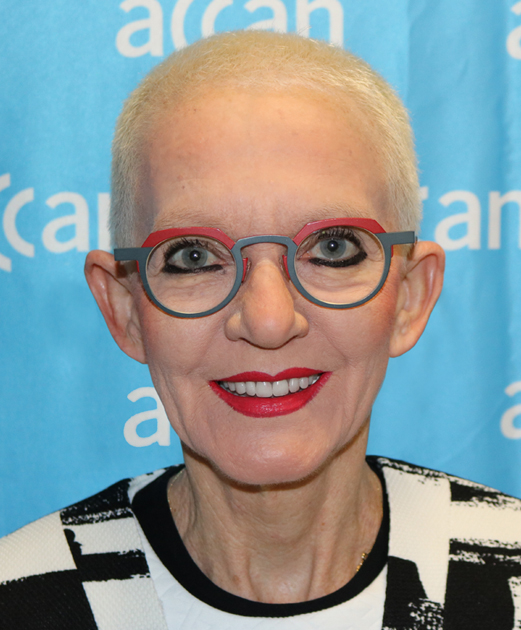 Johanna Plante has been professionally and personally involved in telecommunications for over 35 years in a variety of board, CEO, management, facilitation and independent advisory roles including at the ACCC; Australian Communication Exchange; ACIF; ACMA; ATUG; AUSTEL; Coopers & Lybrand; Deaf Australia; KPMG; NTN; Prime Minister's Science, Engineering and Innovation Council, and Telstra. The breadth and diversity of this experience has given her unique insights into most facets of Australia's communications environment, invaluable experience in effective corporate governance and a strong commitment to progressing the interests of both the general and disadvantaged consumer sectors.


Mr Dean Barton-Smith, AM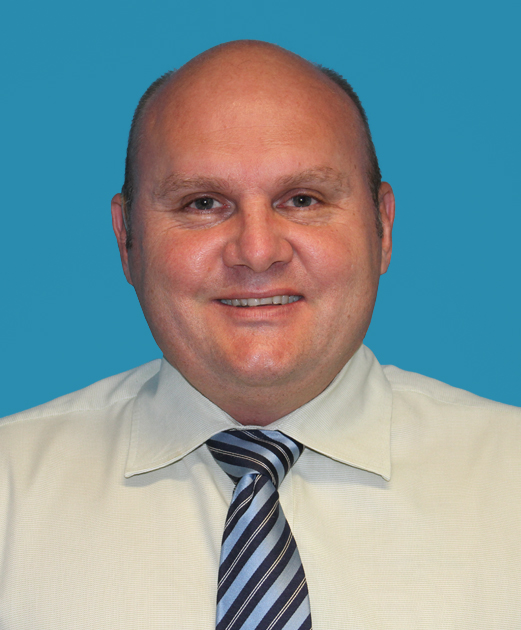 Dean Barton-Smith AM has many years of experience in management and governance roles especially in the not-for-profit, telecommunications, health, transport, mental health, professional associations, sport, major events, emergency management, government and disability sectors. Currently, Dean is the Chief Executive Officer, Deaf Children Australia and was formerly CEO of Victorian Mental Illness Awareness Council; LINK Community Transport and Australian Association of Practice Managers. He was also the Chairperson of the Australian Federation of Disability Organisations as well as Director of the YMCA Victoria. Dean has a strong understanding of telecommunications and consumer issues both in Australia and internationally, having previously been an Executive Officer at the Australian Communications Exchange for nearly ten years.


Mr Chris Dodds

Chris has been involved in the Community Service Industry for over 40 years in both a paid and volunteer capacity. This has included work as a childcare worker in a Women's Refuge, Coordinator at a Neighbourhood Centre and teaching at both TAFE and University. He served on the Board of NCOSS for 14 years including four year (2002-6) as President. He also served on the Board of ACOSS for eight years including five years on the Executive.
Chris represents ACOSS on and is also Chairperson of Telstra's Low Income Measures Assessment Committee (LIMAC) which oversees $200 million of assistance provided by Telstra to low income customers each year. At present he is employed as Senior Policy Officer for the Energy and Water Ombudsman of NSW.
Ms Sandra Milligan
Sandra Milligan is an experienced company director and business operator. She has started-up and taken to market three of her own companies. She has worked at senior executive level in large multi-national companies and in government. She has served as director or committee member for a wide range of organisations, including large and small, for profit and not-for-profit, Australian and multi-national, commercial and government. Her current interests are in consumer affairs; application of online, digital and network technologies to publishing and education; and organisational governance and management.


Nadia Moffat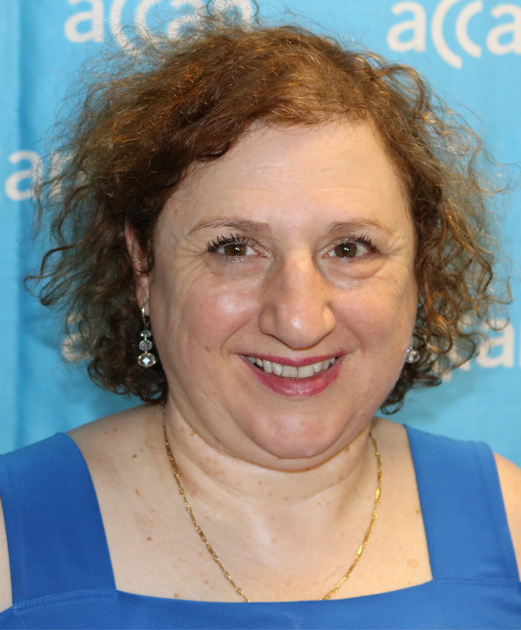 Nadia is a highly experienced and qualified Non-Executive Director, Chair and Committee member with more than fifteen year's experience in business and not for profit sectors across Australia in corporate, telecommunications, health and community services. Nadia is a trusted board adviser in all areas contributing to an organisation's performance. Nadia's tertiary background is in Economics and Accounting, these are enhanced by formal qualifications as a company director. Nadia's scholarships include the Leaders for Tomorrow program and the Copland, Centre for Economic Development of Australia (CEDA) leadership program. Nadia's global insight into social innovation through research and policy was enhanced by attending Eu-SPRI - a European Forum for Studies of Policies for Research and Innovation in Helsinki. Current directorship include Brain Injury SA, chair of the member and External communications subcommittee. Member Consumer Consultative Forum, Australian Communications Media Authority (ACMA), member, Health Practitioners Tribunal.
Ms Victoria Rubensohn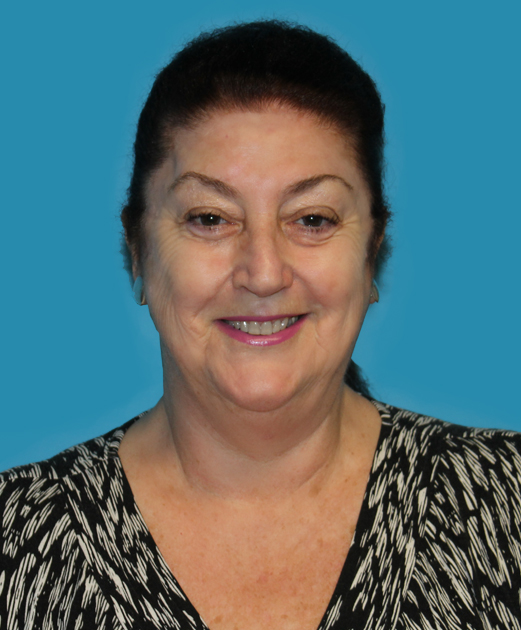 Victoria Rubensohn has been closely associated with ACCAN from its beginning as well as predecessor CTN. Victoria is a lawyer with special expertise in intellectual property, international communications and media regulatory policy. Victoria is a former member of the Telephone Information Services Standards Council, the Australian Broadcasting Tribunal, the Bond Inquiry, the Mobile Premium Services Code Review Panel and is currently the consumer representative on Communications Compliance Ltd. Victoria also has extensive experience in the governance of not for profit organisations having been founding Director and Secretary of the Fred Hollows Foundation, Director and Secretary of the Australian Caption Centre and is a founding Director and Secretary of Media Access Australia and a Director of the Communications Law Centre. Victoria also has a longstanding interest in matters affecting remote indigenous communities, most recently through associations in Alice Springs.
Mr Ryan Sengara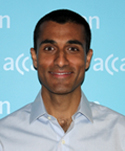 Ryan Sengara was ACCAN's Director of Research and Development until the end of 2011 and as a consultant drafted ACCAN's inaugural Strategic Plan and designed its Grants Scheme. Ryan has 10 years' experience in public interest issues around communications technology, and was awarded the University of Technology Sydney's 2006 Human Rights Award for Reconciliation for his leadership of the Redfern Kids Connect community project. Ryan holds a Master of Arts in social research and a Bachelor of Commerce, and is a certified professional with the Australian Computer Society. Ryan currently works in the public service in Western Australia.
Mr Nigel Waters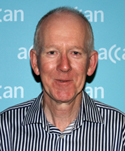 Nigel Waters is a Board member of the Australian Privacy Foundation and represents Privacy International at meetings of the APEC Privacy Subgroup and other international fora. He was deputy Australian federal privacy commissioner from 1989-1997, and before that assistant UK data protection registrar. Nigel is Principal of Pacific Privacy Consulting in which capacity he has undertaken work for government agencies and businesses in Australia and overseas since 1997. He is also a researcher and visiting lecturer at the Cyberspace Law and Policy Centre, at the University of New South Wales. Nigel holds Masters degrees from the Universities of Cambridge and Pennsylvania and from the University of Technology, Sydney.
Sarah Wilson
Sarah has been an advocate for the interests of consumers for the past 12 years. She spent years in policy roles at ACCAN and ACCAN's predecessor organisation, CTN. As campaigns and community liaison officer on ACCAN's inaugural staff, she worked to ensure ACCAN's agenda reflected the priorities of the diverse membership. More recently, Sarah worked in senior policy and campaigns roles at the Consumer Action Law Centre (a specialist consumer law community legal centre), and has now moved into the housing advocacy sector. Sarah has governance experience, serving as a public member of the Telephone Information Service Standards Council and has also been a consumer representative on numerous bodies including the Telstra Consumer Consultative Council and Communications Alliance working groups. Having worked with so many ACCAN members over the years, Sarah has a good understanding of the issues impacting ACCAN's member base and the broader community. Through her long history in consumer advocacy, she has established strong ties with the broader consumer movement and has a good grasp of its consumer protection agenda.