A guarantee for the future
Details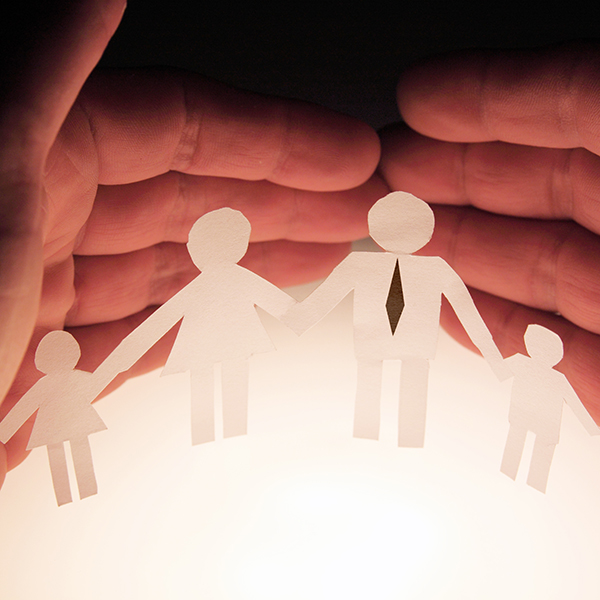 ACCAN's policy position on a customer service and reliability standard
Access to reliable communication services is vital for Australian consumers and is essential for social and economic participation.
The 2015 Regional Telecommunications Independent Review Committee (RTIRC) found that existing safeguards (e.g. Customer Service Guarantee (CSG)) focused on delivery of the Standard Telephone Service (STS) were of "rapidly declining relevance."
This is due to the shifting consumer preference toward mobile and internet based communication. The Committee recommended the Australian Government, in consultation with industry and consumer groups, develop a new safeguard in the form of a Consumer Communications Standard.
This policy position addresses consumer concerns about existing customer service and reliability measures, and proposes a new model for the future. It is a step towards a new Consumer Communications Standard.
Our Broadband Future policy position
Details
The first version of Our Broadband Future came out in 2010, but ACCAN is pleased to report that despite new government policy directions and many debates over recent years, the four key principles on broadband espoused in our original statement have stood the test of time:
Broadband for all.
No consumer should be worse off during the transition and following the implementation of the National Broadband Network (NBN).
Robust consumer protections and consumer engagement.
Sustaining a competitive and fair market.


Community position statement on CAPTCHA
Details
ACCAN, along with a number of Australian disability organisations, recommend that all governments, businesses and organisations immediately remove all inaccessible CAPTCHAs from their websites and replace them with accessible alternatives.
M-commerce position statement
Details
ACCAN and CHOICE's joint position statement on mobile commerce outlines the key consumer protection principles for m-commerce in the Australian market.
Regional and remote mobile coverage
Details
The mobile phone is arguably more important than the fixed phone line for personal and business communications in regional and remote Australia, but users without reliable mobile coverage are missing out on this communications revolution. ACCAN has advocated strongly on this issue for a number of years and believes that the Australian Government has a vital role to play in improving mobile coverage in regional and remote Australia.
What consumers need from cloud computing
Details
Cloud computing has the potential to transform the way individual consumers and small businesses store and use data, potentially saving time, money and effort. You may already be using a cloud computing service like Hotmail or other web-based email services. However, cloud computing involves risks for consumers that must be carefully managed.
Copyright and Consumers
Details
In response to emerging concerns around issues such as illegal downloading, ACCAN believes consumers' interests must be represented in relation to copyright policy. As the peak consumer body representing communications consumers, we think it is important that we clarify our position on these issues and explain how we arrived at it.
Access for people with disability to emergency calls
Details
This position statement has been issued by peak disability and consumer groups regarding the two proposed mobile emergency services for people who are Deaf, hearing-impaired or with speech impairment or complex communication needs (CCN). We stand together in calling for a simultaneous implementation of bothan SMS emergency service and an emergency service provided via a smartphone application.
Read more: Access for people with disability to emergency calls
Call for Australian Government policy for procurement of accessible ICT
Details
ACCAN, in alliance with Australia's peak disability organisations, is calling for the federal government to implement a whole-of-government procurement policy for accessible information and communications technology (ICT). Ensuring that all government workplaces and services are accessible for people with disability will provide tangible benefits for the whole Australian community and economy.
Read more: Call for Australian Government policy for procurement of accessible ICT
NBN fibre opt-out
Details
An ACCAN Position Statement on the National Broadband Network's installation process.
ACCAN is calling on the government to make National Broadband Network (NBN) fibre-optic cable installations automatic unless individual property owners choose to opt out.
Our Broadband Future: What consumers want
Details
ACCAN's broadband position statement, entitled Our Broadband Future, was launched at the ACCAN National Conference 2010 in Melbourne. ACCAN defines four principles that should guide broadband policy.