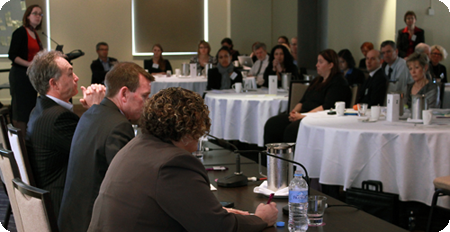 As part of our commitment to community and industry consultation, ACCAN runs a number of events each year. Our current and upcoming events can be found here. ACCAN encourages its Members to profile their communications events through our website.
If you would like any further information regarding our events, or to include your event on our site, please contact us.
You can see the speakers' presentations from the 2012 ACCAN National Conference on the conference event page. If you are looking for information regarding past events it can be found in the events archive.