Latest News
Free-to-air networks should use budget windfall for improved accessibility features
Details
The Australian Communications Consumer Action Network (ACCAN) says that extra funding the free-to-air networks will keep from the 25 per cent cut to broadcast licence fees should be used to fund improved accessibility features such as better captioning and audio description. Funding these services would help to make free-to-air TV more accessible to consumers living with a disability. The 25 per cent reduction in licence fees announced overnight in the Federal Budget follows a 50 per cent decrease to the fees in 2013.
"The cuts to the broadcast licence fees are good news for the free-to-air networks," said ACCAN Disability Policy Advisor, Wayne Hawkins. "This funding could be used to improve captioning on free-to-air TV for people who are Deaf or hard of hearing and to put in place technology that would allow the networks to introduce audio description for people who are blind or vision impaired."
Currently free-to-air channels do not caption any additional programming on their multi channels other than repeated programs from their primary channel. Primary channels must caption all programming between 6am and midnight as well as all news and current affairs programs. There are no requirements for audio description to be included on free-to-air television and currently none of the free-to-air networks provide this service.
Read more: Free-to-air networks should use budget windfall for improved accessibility features
We've launched our new website
Details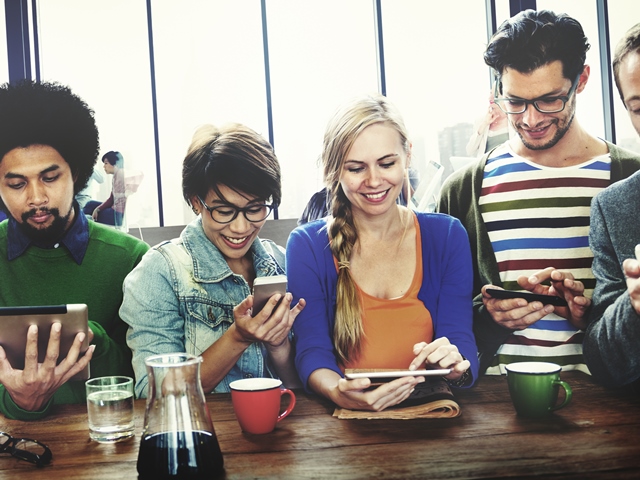 You may have noticed that we've launched our brand new website. We've been working on the new website for quite some time and we're very excited to finally have it up and running.
The new website is more user-friendly, mobile-friendly and of course, it is accessible to consumers who use assistive technologies like screen readers.
With our new website, we're well placed to provide consumers with the latest news, information and consumer resources.
The website is now divided into two main areas: Helpful Consumer Information and ACCAN's Work.
ACCAN launches consumer guide for NBN Sky Muster satellite
Details
The Australian Communications Consumer Action Network (ACCAN) has launched a guide for consumers who will receive internet services over nbn's Sky Muster satellite. The guide will be a useful tool for consumers in these areas to help them get connected to broadband services. Sky Muster services were officially launched today.
ACCAN welcomes the launch of Sky Muster services as they will deliver improved broadband services to premises across Australia, primarily in regional and remote areas including the islands that make up Australia. Consumers in these areas have experienced poor to no broadband services, with many facing difficult situations created by the lack of adequate services and exorbitant costs.
Read more: ACCAN launches consumer guide for NBN Sky Muster satellite