Latest News
Helping people Leep into the digital world
Details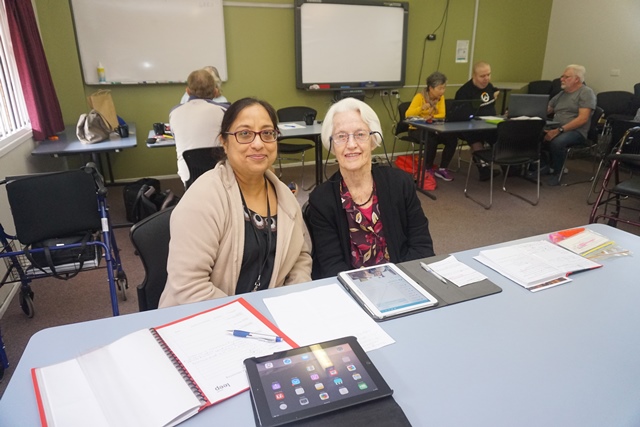 The 2017 Australian Digital Inclusion Index showed that overall digital inclusion is growing in Australia.
Since 2014, when data was first collected for the Index, Australia's overall digital inclusion score has improved by 3.8 points, from 52.7 to 56.5.
The Index also found that gaps between digitally included and excluded Australians are "substantial and widening."
Read more: Helping people Leep into the digital world
Write comment (0 Comments)
Results of ACCAN Board Election
Details
The ACCAN Annual General Meeting was held in Sydney on Thursday, 21 September, 2017. At the meeting the following three candidates were elected to the Board:
Deirdre O'Donnell
Victoria Rubensohn
Holly Raiche


Congratulations to returning director, Victoria, and a warm welcome back to Holly who re-joins the ACCAN Board after a short break. We also extend a warm welcome to Deidre who joins the ACCAN Board for the first time.
These three new Board members join the six continuing Directors below whose terms conclude at the 2018 and 2019 ACCAN AGM:
Read more: Results of ACCAN Board Election
Write comment (0 Comments)
ACCANect Conference kicks off today
Details
ACCAN's 2017 National Conference, ACCANect: Your place in the connected world, will focus on consumer issues related to our increased connectivity and the digital world. It's being held at the Aerial UTS Function Centre in Sydney over the next two days.
"Digital technology has transformed consumer experiences," said ACCAN CEO, Teresa Corbin. "Consumers can buy products, access information, and communicate with people anywhere in the world with just the touch of a button. This increased connectivity raises some big questions and implications for consumers.
"As we become more and more connected and government services move online, how can we ensure that everyone can get access to the internet? How safe is our personal information? What information is being collected about us from connected devices? These are some of the issues we'll explore at the Conference," added Ms Corbin.