Australian Communications Consumer Action Network
Help us get a better deal
Latest News
ABC iview Audio Description trial
Tuesday, 14 April 2015 12:57
Beginning 14 April 2015, the ABC will start trialling Audio Description on its iview online catch-up service. The trial will provide approximately 14 hours of audio described content each week and is expected to run for 15 months.
Audio Description is additional verbal narration that describes visual elements shown on screen during pauses in dialogue. It can describe elements such as scenes, costumes and actions.
Audio Description is important and useful for people with a vision impairment and people with a learning disability as it helps to enhance their understanding of what is happening on screen.
Update on excess mobile data charges
Monday, 13 April 2015 10:42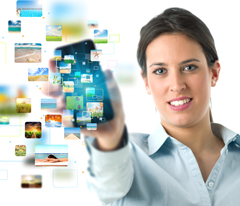 Since our last article on excess mobile data charges (in November 2014) the Telecommunications Industry Ombudsman (TIO) has reported a drop in complaints about these charges. We've also seen some changes from amaysim and Telstra.
Over time your data usage is likely to go up. If you find yourself going over your data allowance it's probably time to think about whether you're on the right plan. You may need to change to one that suits your growing data needs. To conserve your mobile data, connect your phone to your home or work Wi-Fi. For more tips read how to use less data on your smartphone.


Online piracy and speculative invoicing
Thursday, 09 April 2015 16:17
The recent Federal Court decision in the Dallas Buyers Club case is the first of its kind in Australia. The decision means that the internet service providers (ISPs) involved – iiNet and others – will now have to give the Dallas Buyers Club rights holder, Voltage Pictures, the contact information of account holders who allegedly downloaded a pirated copy of the film.
Once this information is handed over, Voltage Pictures is able to send account holders a letter about the activity they allege has happened. In this case the Federal Court is reviewing all letters Voltage Pictures will be sending to account holders to make sure there is no 'speculative invoicing'. This is a fancy name for a demand for money to be paid to the rights holder for pirating the film. These letters might say that the company will take you to court if you don't pay. Speculative invoicing has been used overseas in the US, Canada and UK to intimidate consumers into paying compensation for claims of illegal file sharing.
Copyright Code will streamline 'speculative invoicing': ACCAN
Wednesday, 08 April 2015 13:50
In the light of the Dallas Buyers Club Federal Court decision, the Australian Communications Consumer Action Network (ACCAN) is concerned that the Copyright Code will streamline 'speculative invoicing'. Speculative invoicing is the practice where a rights holder sends a letter of demand for payment of damages to an account holder who has allegedly engaged in illegal downloading.
ACCAN has been working with industry and rights holders to develop the industry Copyright Code which today has been submitted to the ACMA. The Code includes a Notice Scheme that will see consumers sent infringement notices if they are alleged to have downloaded pirated material. In our submission to Communications Alliance, we outlined significant concerns in the Code's consumer safeguards.
Read more: Copyright Code will streamline 'speculative invoicing': ACCAN
Facts about the Federal Government's data retention scheme
Friday, 27 March 2015 14:47
What is metadata?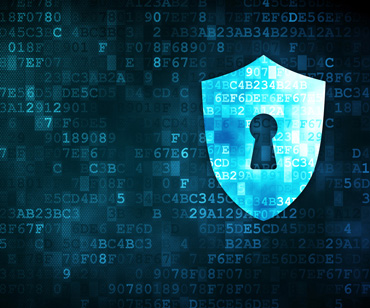 Metadata, simply put, is 'data about data'.
In telecommunications it is information about communications (e.g. the time a phone call was made and its duration), information about the people communicating (e.g. the sender and the receiver) including account and location information, and the device used. It does not require that service providers retain the content or substance of a communication, but metadata can still reveal a lot of information about an individual and those they interact with.
For the draft set of metadata that will be collected, head to the Attorney-General's Department website.
Read more: Facts about the Federal Government's data retention scheme