Latest News
Unexpected mobile charges may be costing consumers millions
Details
A new survey, commissioned by the Australian Communications Consumer Action Network (ACCAN), has revealed that 12 per cent of respondents experienced unexpected third party charges on their mobile phone bills in the last six months.
"Applied to the mobile customer base of Telstra, Optus and Vodafone, this 12 per cent equates to almost 1.9m people who could have received unexpected charges on their mobile bills. We estimate that collectively, consumers may have been charged as much as $20m unexpectedly in the last six months*,"said ACCAN Director of Policy, Una Lawrence. "ACCAN is calling for better protections to be put in place so that consumers don't get caught out with unexpected charges on their mobile bills."
The ACCAN survey found people are buying apps, games, entering competitions, getting news updates and voting on TV shows and charging it to their mobile accounts. While this may suit some consumers, just under 50 per cent of respondents were unaware their phone could be used this way. Over a third who had incurred unexpected charges reported that they weren't informed, didn't consent to or confirm the charge, or understand how or how much they would be charged.
Read more: Unexpected mobile charges may be costing consumers millions
What to do if you get third party charges on your phone bill
Details
Have you received a text message like the one below informing you that you've subscribed to a subscription service and will be charged a fee for that service?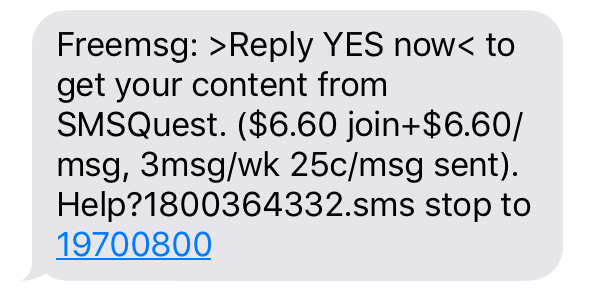 These types of messages don't come from your telco and may result in charges being added to your phone bill. These charges are for third party services which means your telco is allowing another provider to sell content to you which you pay for on your phone bill. What you are buying can be phone apps, pay per view videos, games and other content. They can be one-off charges or ongoing subscriptions.
Read more: What to do if you get third party charges on your phone bill
Write comment (97 Comments)
Explore the connected world at ACCANect 2017
Details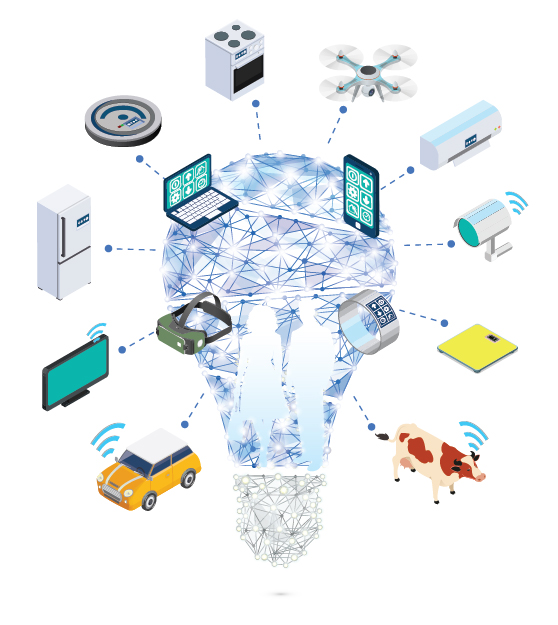 Have you noticed how more and more everyday items are now connected to the internet?
While we used to have ordinary watches that told us the time and the date, we now have smartwatches that track our fitness, alert us about emails and more.
Read more: Explore the connected world at ACCANect 2017
Write comment (0 Comments)