Latest News
ACCAN launches 2016-17 policy priorities
Details
In a speech at the CommsDay Melbourne Congress 2016, ACCAN CEO, Teresa Corbin, outlined eight major priority areas for ACCAN in 2016-17. The consumer centred priorities relate to ACCAN's core focus area of achieving affordable, available and accessible communications products and services for all Australians.
As an organisation, ACCAN represents all residential consumers and small businesses, including not-for-profit organisations. Each policy priority aims to address a segment of the market that is not working for a group or groups within Australia.
NBN – not just about internet services!
Details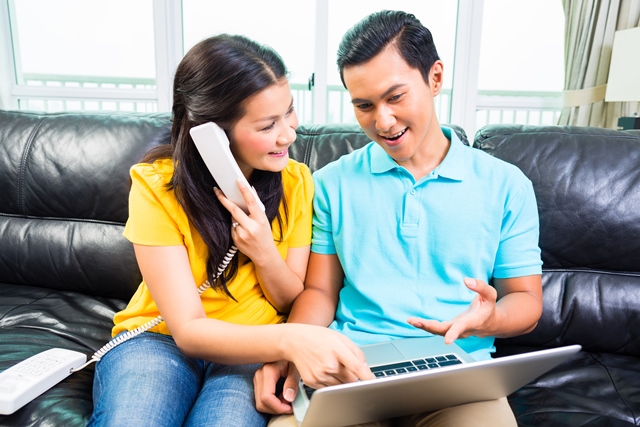 Many vital services and equipment use telecommunications infrastructure to work, such as telephone and voice services, internet, disability equipment (tele-typewriters), fax machines, medical alarms, security alarms, EFTPOS machines and emergency elevator phones.
These services and equipment may be affected in the switch over to the National Broadband Network (NBN).
Read more: NBN – not just about internet services!
Write comment (0 Comments)
ACCAN launches new 'Get Connected' resource for consumers struggling to get a broadband connection
Details
The Australian Communications Consumer Action Network (ACCAN) has launched its 'Get Connected' consumer resource which includes a mapping tool and a series of useful steps for consumers who are struggling to get an ADSL connection while they are waiting for NBN to arrive in their area. Issues accessing ADSL services have become a common complaint for consumers, particularly those who move into new areas.
The mapping tool helps consumers to understand the reasons that may be preventing them from getting an ADSL service. For example, if there are few ports available at the local exchange, if the neighbourhood is too far from an exchange or if the exchange is not ADSL enabled. The NBN will be connecting all areas and offering fast broadband connections for consumers. However, some consumers may be waiting months or years for the NBN to reach them. This mapping tool and accompanying useful steps will help them to make a decision about what services would meet their needs in the short to medium term.
Read more: ACCAN launches new 'Get Connected' resource for consumers struggling to get a broadband connection