ACCAN Grants Scheme projects are selected by an Independent Grants Panel.
Panel Selection Process
Each panel member is recruited for a three year term and is selected through an open process. A subcommittee of the ACCAN board selects the panel against the criteria.
The Panel's Terms of Reference are available for download.
Download:

Panel Terms of Reference259.7 KB
Download:
Panel Terms of Reference70.97 KB


Independent Panel Member Bios
Prof Gerrard Goggin
Professor Gerard Goggin has a long standing interest in consumer issues in communication, and how to design better policy and research concerning consumers. Gerard is Professor of Media and Communications at the University of Sydney, and is an Australian Research Council (ARC) Future Fellow studying disability, digital technology and human rights. Gerard was Policy Advisor for Consumers' Telecommunications Network (1992-1996), Deputy Chair of the Telephone Information Services Standards Council (TISSC), a founding board member of ACCAN, and has been involved in many other public interest and consumer organizations. He is published widely on mobile phones and mobile media, Internet, and disability, with key books including: Routledge Companion to Mobile Media (2014), Global Mobile Media (2011), and Cell Phone Culture (2006); as well as Disability and the Media (2015; with Katie Ellis), and, with Christopher Newell, Disability in Australia (2005) and Digital Disability (2003).
Assoc Prof Ellie Rennie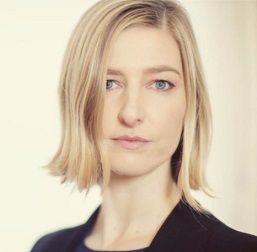 Associate Professor Ellie Rennie is a Principal Research Fellow in the School of Media and Communication at RMIT University with expertise in the area of digital inclusion. Her research is focused on user practices and choices, and how these intersect with infrastructures, products and policies. Since 2010 she has been working with remote Aboriginal communities, looking at the social consequences of internet use. Her major project in 2017 is investigating cyber safety in remote Aboriginal Communities (with Telstra). She is also working on the social policy questions arising from automation and the 'trust machine' (blockchain). Ellie is a regular participant in Broadband for the Bush and participates in the Technology and Wellbeing Roundtable (initiated by the Inspire Foundation and the Telstra Foundation). She is Vice President of the Community Broadcasting Foundation.