The Panel assesses eligible applications to the ACCAN Independent Grants Program and recommends the strongest to the ACCAN Board for funding. The Panel meet face-to-face once a year to discuss proposals, with teleconferences and separate reviews of grant applications in addition to this. Reimbursement of travel expenses and a sitting fee is available for the face-to-face meeting.
Expressions of Interest
Usually, one position becomes vacant on the Panel each year, with a call for Expressions of Interest made in the latter part of the year.
If you are interested in serving on the panel, be sure you are receiving ACCAN's web news to receive notifications (see the ACCAN home page).
Selection Process
Each panel member is recruited for a three year term and is selected through a competitive process against selection criteria. A sub-committee of the ACCAN Board assesses Expressions of Interest and makes a recommendation to the Board. Members are chosen based on their individual expertise.
For the 2018-2021 term, we were especially keen to hear from candidates with a background in community sector project selection and management. Candidates with experience in community education and/or representational work with telecommunications consumers were particularly sought.
ACCAN values diversity: women, Aboriginal and Torres Strait Islander peoples, persons with disabilities and people from diverse cultural, linguistic and religious backgrounds are encouraged to apply.
How to apply
For more information, including selection criteria, terms of reference, key dates, and instructions on submitting an Expression of Interest, download the document below:
Download:
Independent Grants Panel EoI 201895.96 KB
Download:

Independent Grants Panel EoI 2018754.99 KB


Panel Conflict of Interest Guidelines
All Panel members are required to follow ACCAN's Conflict of Interest guidelines. Download them below:
Download:

Panel Conflict of Interest Guidelines.pdf127.69 KB
Download:
Panel Conflict of Interest Guidelines.doc77 KB
Contact Us
If you have any questions after reading the above documentation, please contact the ACCAN Grants team:
Phone: 02 9288 4000
Email: This email address is being protected from spambots. You need JavaScript enabled to view it.
Or via the NRS.
Independent Grants Panel - Current Members
Assoc Prof Ellie Rennie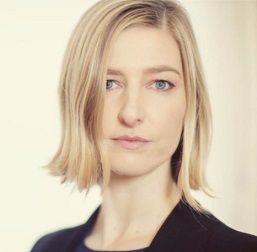 Associate Professor Ellie Rennie is a Principal Research Fellow in the School of Media and Communication at RMIT University with expertise in the area of digital inclusion. Her research is focused on user practices and choices, and how these intersect with infrastructures, products and policies. Since 2010 she has been working with remote Aboriginal communities, looking at the social consequences of internet use. Her major project in 2017 is investigating cyber safety in remote Aboriginal Communities (with Telstra). She is also working on the social policy questions arising from automation and the 'trust machine' (blockchain). Ellie is a regular participant in Broadband for the Bush and participates in the Technology and Wellbeing Roundtable (initiated by the Inspire Foundation and the Telstra Foundation). She is Vice President of the Community Broadcasting Foundation.
Robin Eckermann AM

Robin Eckermann has worked for almost 25 years in the IT industry, having first discovered broadband in the early 1990's, and was convinced it heralded a revolution for the telecommunications industry. From 1996, he led the creation of TransACT from concept to funded company, then serving as Chief Architect during TransACT's $250m advanced FTTK/VDSL network rollout in Canberra between 2000 and 2003. Since that time he has consulted widely throughout Australia and abroad in the field of advanced network infrastructure, with involvement in many of Australia's pioneering network projects. He served twice on the Regional Telecommunications Independent Review Committee (RTIRC), reporting to the Parliament of Australia on the state of regional and remote telecommunications in 2012 and 2015. Robin is an Adjunct Professor at the University of Canberra, a Fellow in Engineers Australia and an inductee into the Pearcey Hall of Fame for lifetime contributions to the industry.
Mr Len Bytheway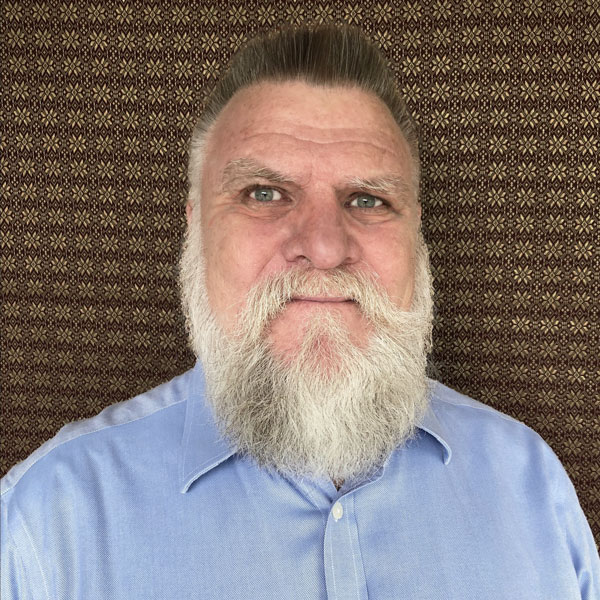 Len is the Principal at BTW Consulting. He has developed a unique blend of knowledge and experience in communications and information technology, board and executive management, and the disability and disadvantaged sectors spanning three decades. His Churchill Fellowship in deafness and technology led to the establishment of Deaflink, which later became Australian Communication Exchange – the operator of the National Relay Service, where Len was the founding CEO.
Len's passion for social justice has included involvement in many boards, including CTN and ACCAN for a total of 11 years, as Deputy Chair, Treasurer, Finance and Audit Committee, Performance Committee, and portfolio responsibilities including disability access, emergency services and emerging technologies. Len was the CEO of the Abused Child Trust (now ACT for Kids) and as a consultant and mentor to commercial and non-profit community organisations, including Aboriginal and Torres Strait Islander entities. Len also developed communications strategies and resources for the education and community sectors incorporating accessible media.
Len holds an MBA and qualifications in disability and education and is competent in Auslan.