ACCAN is now accepting Expressions of Interest to serve on its Independent Grants Panel.
The role of the Panel is to assess eligible applications to the ACCAN Independent Grants Program and recommend the strongest to the ACCAN Board for funding.


Panel Selection Process
Each panel member is recruited for a three year term and is selected through a competitive process against the selection criteria. A sub-committee of the ACCAN Board will assess Expressions of Interest and make a recommendation to the Board. Members are chosen based on their individual expertise.
We are especially keen to hear from candidates with a background in community sector project selection and management, commercial or consumer issues generally, and/or technical expertise and the social impact of communications technology.
ACCAN values diversity: women, Aboriginal and Torres Strait Islander peoples, persons with disabilities and people from diverse cultural, linguistic and religious backgrounds are encouraged to apply.


Panel Expressions of Interest
For more information, including selection criteria and terms of reference, download the document below:
Download:

Panel Expressions of Interest
Download:
Panel Expressions of Interest88.06 KB


How to Apply
If you would like to make an Expression of Interest please write a short statement (no longer than 3 pages) addressing the selection criteria and submit this with your curriculum vitae (CV) to This email address is being protected from spambots. You need JavaScript enabled to view it. by 5pm AEST on Tuesday 18th July, 2017.


Independent Grants Panel - Current Members
Prof Gerrard Goggin
Professor Gerard Goggin has a long standing interest in consumer issues in communication, and how to design better policy and research concerning consumers. Gerard is Professor of Media and Communications at the University of Sydney, and is an Australian Research Council (ARC) Future Fellow studying disability, digital technology and human rights. Gerard was Policy Advisor for Consumers' Telecommunications Network (1992-1996), Deputy Chair of the Telephone Information Services Standards Council (TISSC), a founding board member of ACCAN, and has been involved in many other public interest and consumer organizations. He is published widely on mobile phones and mobile media, Internet, and disability, with key books including: Routledge Companion to Mobile Media (2014), Global Mobile Media (2011), and Cell Phone Culture (2006); as well as Disability and the Media (2015; with Katie Ellis), and, with Christopher Newell, Disability in Australia (2005) and Digital Disability (2003).
Assoc Prof Ellie Rennie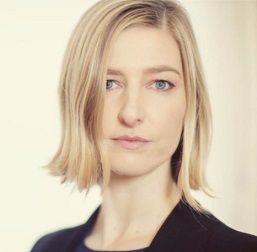 Associate Professor Ellie Rennie is a Principal Research Fellow in the School of Media and Communication at RMIT University with expertise in the area of digital inclusion. Her research is focused on user practices and choices, and how these intersect with infrastructures, products and policies. Since 2010 she has been working with remote Aboriginal communities, looking at the social consequences of internet use. Her major project in 2017 is investigating cyber safety in remote Aboriginal Communities (with Telstra). She is also working on the social policy questions arising from automation and the 'trust machine' (blockchain). Ellie is a regular participant in Broadband for the Bush and participates in the Technology and Wellbeing Roundtable (initiated by the Inspire Foundation and the Telstra Foundation). She is Vice President of the Community Broadcasting Foundation.