Call for ACCAN Board nominations, time to act on affordable broadband, and more

This week
IN THE NEWS: Call for ACCAN Board nominations, time to act on affordable broadband, and more.

ACCAN is seeking nominations for Directors to fill three (3) vacancies on its Board. In order to ensure an appropriate balance, the Board is particularly seeking candidates with legal and regulatory expertise; and/or experience in financial management and governance in a not for profit organisation; and/or from an Indigenous background or with strong linkages to Indigenous communities. All nominations must be received by 4pm AEST on the 17th of August 2021. [ACCAN]

With millions of Australians facing extended lockdowns, ACCAN has called on NBN Co to fast-track the introduction of a low-income product to allow struggling households to work and learn remotely. [ACCAN].

Taking place virtually on September 8th 2021, ACCANect 2021 will feature speakers from Zoom, DIGI, ACMA, e-Safety Commission, NBN Co and more. Register now to secure your spot at accan.org.au/accanect [ACCAN]

With parts of the nation remaining in lockdown due to the spread of COVID-19, many people have turned to streaming services to keep entertained with a new TV series or movie or tuned in to see Australia compete for gold in the Olympics. With more time spent streaming, the ever-so-painful experiences of long buffering times, low resolution displays, or unexpectedly high data usage are becoming more and more common. The good news is that there are several steps that consumers can take when using streaming services to ensure the best possible experience. [ACCAN]
Australia's 15,076 public payphones will be free for both local and national phone calls from Tuesday, in a move by Telstra expected to cost more than $5 million in lost revenue. ACCAN CEO Teresa Corbin says, while often undervalued, Australia's payphone network remains useful for students, homeless people and in emergencies in urban areas, and is arguably more important in regional and remote communities. [News.com.au].
The government is wary of over-regulating new technologies such as artificial intelligence and will resist making ethics standards and codes mandatory for Australian businesses, according to Digital Economy minister Jane Hume. [InnovationAus]

NBN Co's offer of $5.2m credit in July to provide relief on extra bandwidth costs after top four RSPs said they had seen a "material increase in peak NBN usage" incurred due to lockdowns in some states. Executive general manager of commercial Ken Walliss also stated that "NBN Co will also be waiving charges for any breaches of the CVC utilization conditions from utilization on 25 June 2021 to 31 July 2021." [iTNews]
Chair of social work and policy studies at the University of Sydney's school of education says lockdowns are hindering student's engagement with work, and that lacking engagements with educational environments is impacting job readiness. This comes as it is revealed many students are having to engage in remote learning without access to a computer, smartphone or the internet. [ABC]
The news platform has been banned from uploading video content to YouTube for seven days after violating its medical misinformation policies by posting numerous videos which denied the existence of COVID-19 or encouraged treatments found to lack scientific support. [The Guardian].

Australians stranded overseas, including those in India, have been warned by the federal government's Smartraveller service about scammers posing as DFAT staff, offering flights back home and seeking credit card payments over the phone. [SBS]

WebNews #534

Unsubscribe
from this mailing
click here

Tel: (02) 9288 4000
Email: media@accan.org.au
Web: accan.org.au
Twitter: @accan_au
Facebook.com/accanau
LinkedIn: accan.org.au/LinkedIn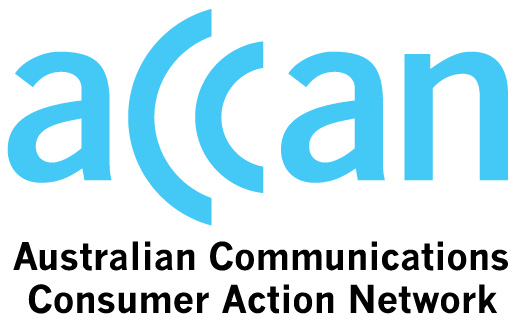 Although we take care to direct subscribers to sites with accurate and reliable content, we advise that ACCAN is not responsible for the content within external sites and has no control over the views, services or information contained therein. Information contained on external sites may not necessarily reflect ACCAN's policy, standards or beliefs.

The Australian Communications Consumer Action Network's representation of residential and other consumers' interests in relation to telecommunications issues is made possible by funding provided by the Commonwealth of Australia under section 593 of the Telecommunications Act 1997. This funding is recovered from charges on telecommunications carriers.

Copyright 2021 ACCAN.
{domain.address}
---