New phone and internet advice launched,TIO data suggests telcos need a customer service shake-up, and more.

This week
IN THE NEWS: New phone and internet advice launched, TIO data suggests telcos need a customer service shake-up, and more.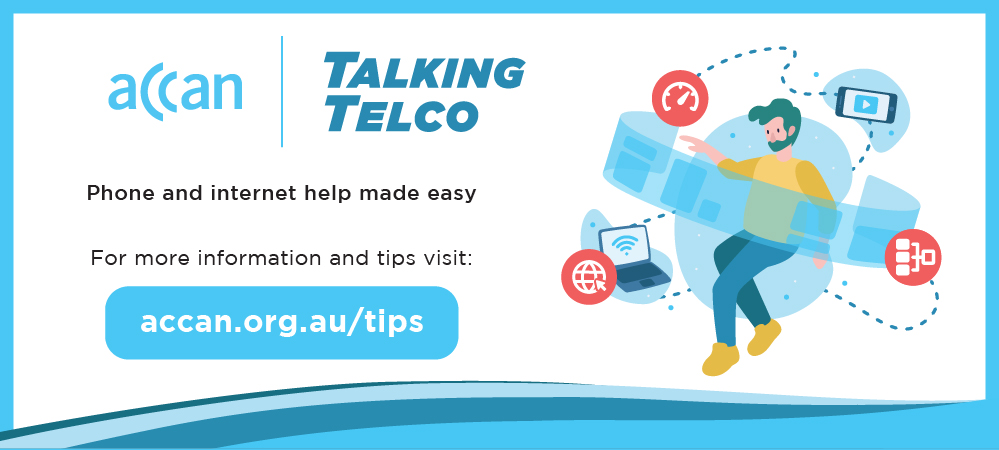 ACCAN has released Talking Telco, a series of guides to help Australians understand how to connect their phone and internet services and how to get help when things go wrong. [ACCAN]

ACCAN has welcomed the passage of the Privacy Amendment (Public Health Contact Information) Bill 2020. This is a key step to ensuring appropriate safeguards are in place to protect the privacy of Australians using the COVIDSafe app. However, the peak body for communications consumers continues to have concerns about the technical shortfalls of the COVIDSafe app, as well as issues relating to public education about the app.[ACCAN]
New complaints data released today suggests that telcos need a customer service shake-up as consumers continue to deal with no or delayed action from telecommunications providers, according to ACCAN.

In a win for the bush, telecommunications reforms will guarantee faster minimum internet speeds along with a funding mechanism for satellite and fixed wireless services in rural areas. [North Queensland Register]

The Consumer Action Law Centre want to hear about how COVID-19 has affected your financial wellbeing. [CALC]

NBN Co has provided funding for telcos to offer cheaper nbn plans for low-income families. Find out what plans are available and if you are eligible. [ACCAN]

NBN Co has warned customers now is the time to remain extra vigilant when it comes to cyber-security. [Queensland Country Life]

Telstra has announced several updates to its newly-launched My Telstra app, including a self-service 'health check' for NBN customers.[Canstar]

The Department of Infrastructure, Transport, Regional Development and Communications is proposing to contract organisations to trial alternative ways to deliver voice services in rural and remote areas of Australia, and particularly those areas serviced by Telstra's high capacity radio concentrator (HCRC) networks [DITRDC}

WebNews #512
Unsubscribe
from this mailing
click here

Tel: (02) 9288 4000
Email: media@accan.org.au
Web: accan.org.au
Twitter: @accan_au
Facebook.com/accanau
LinkedIn: accan.org.au/LinkedIn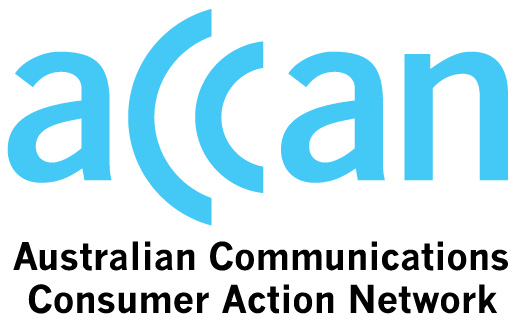 Although we take care to direct subscribers to sites with accurate and reliable content, we advise that ACCAN is not responsible for the content within external sites and has no control over the views, services or information contained therein. Information contained on external sites may not necessarily reflect ACCAN's policy, standards or beliefs.

The Australian Communications Consumer Action Network's representation of residential and other consumers' interests in relation to telecommunications issues is made possible by funding provided by the Commonwealth of Australia under section 593 of the Telecommunications Act 1997. This funding is recovered from charges on telecommunications carriers.

Copyright 2019 ACCAN.
{domain.address}
---