ACCAN speaks to the ACCC, ACMA and TIO ahead of ACCANect 2019, new ACCAN report estimates the cost of consumer wait time, plus more

This week
IN THE NEWS: ACCAN speaks to the ACCC, ACMA and TIO ahead of ACCANect 2019, new ACCAN report estimates the cost of consumer wait time, plus more.
At ACCAN's national conference, ACCANect 2019, attendees will have the opportunity to hear from experts from across the telco industry, including Delia Rickard - Deputy Chair of the ACCC, Nerida O'Loughlin – Chair of the ACMA and Judi Jones - Telecommunications Industry Ombudsman. In anticipation of their ACCANect 2019 sessions, we spoke to these experts to find out more on their views about reliability and performance in telecommunications. Want to hear more from them? Register for ACCANect 2019 today.

ACCAN often hears stories from consumers spending hours waiting and trying to resolve problems with telcos (eg on the phone, in shops, or via chat windows). We know that all this time has a value to consumers but what is the cost? A new report released from ACCAN provides advice on how to estimate the cost of consumer wait time. [ACCAN]

Vodafone is the latest telco to be hit with action over its direct carrier billing service which unknowingly charged customers for digital products. [CRN]

The Vocus Group-owned internet service provider will be forced to refund about 16,000 customers a total of $360,000 after allegedly making likely false or misleading claims about their products. [Smartcompany]

The Federal Government says more than 700 new or improved mobile base stations are now on air and providing what it says is better mobile coverage in regional areas, while boosting Australia's regional economy. [iTWire]

Telstra may still have a chance at buying part or all of the National Broadband Network in an eventual sale after the new Communications Minister appeared to back away from earlier comments that the telco would be excluded. [itnews]

The City of Launceston is upgrading its free wi-fi network with 50 new access points as well as higher speeds and untimed access. [itnews]

Telstra has managed to put bank and retail customers caught out at ATMs and checkouts back online after an outage last Thursday evening. [9news.com.au]

Ray Shaw from GadgetGuy breaks down the pros and cons of refurbished and second-hand phones. [GadgetGuy]

A mum-of-three was used to budgeting $400 a month to send to Telstra — until her most recent phone bill was asking her to cough up 1000 times that. [news.com.au]

WebNews #488

Unsubscribe
from this mailing
click here

Tel: (02) 9288 4000
Email: media@accan.org.au
Web: accan.org.au
Twitter: @accan_au
Facebook.com/accanau
LinkedIn: accan.org.au/LinkedIn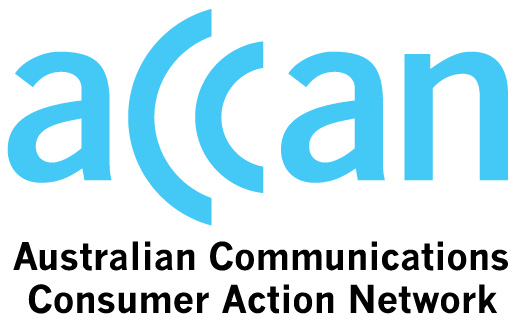 Although we take care to direct subscribers to sites with accurate and reliable content, we advise that ACCAN is not responsible for the content within external sites and has no control over the views, services or information contained therein. Information contained on external sites may not necessarily reflect ACCAN's policy, standards or beliefs.

The Australian Communications Consumer Action Network's representation of residential and other consumers' interests in relation to telecommunications issues is made possible by funding provided by the Commonwealth of Australia under section 593 of the Telecommunications Act 1997. This funding is recovered from charges on telecommunications carriers.

Copyright 2019 ACCAN.
{domain.address}
---