ACMA data shows unreliable telco services driving complaints, Optus customers could be owed refunds, and more.

This week
IN THE NEWS: ACMA data shows unreliable telco services driving complaints, Optus customers could be owed refunds, and more.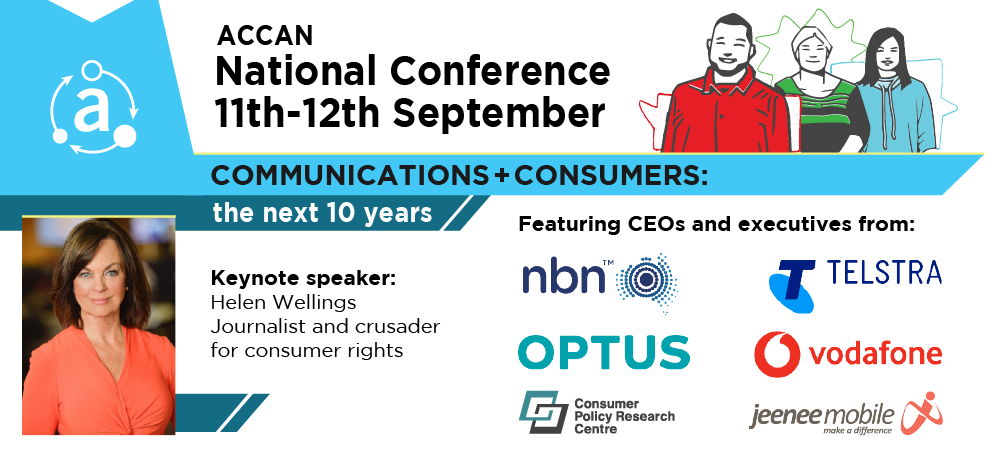 ACCANect 2019 is on its way. Don't miss out on your chance to hear from the telco industry's top executives, regulators, and consumer groups. Register now!

ACCAN has called for greater reliability safeguards after data from the ACMA shows unreliable telco services are driving hundreds of thousands of complaints.
Vocus will use NBN Co's wholesale pricing review to press the need for lower entry-level broadband pricing, revealing cost-conscious consumers are migrating to lesser quality NBN services that cost $11 a month more than ADSL did. [itnews]

Only 25 per cent of eligible Optus customers have taken up refunds "premium content" services such as ringtones, games, and horoscopes. [9News]

An ACMA test of 43 modems used on fibre-to-the-node and fibre-to-the-building NBN connections indicates that use of the 5GHz band is much better than 2.4GHz when it comes to Wi-Fi throughput. [iTWire]

Telstra has completed extensive testing of its 5G network infrastructure in real-world settings using commercially available 5G devices. It found that 5G technology produces electromagnetic energy (EME) levels at around 1000 times below the safety limits in many cases. [Telstra]

Of eight nations where Opensignal conducted real-world testing during April to the end of June, Australia is the only nation where 4G speeds were better than the much-hyped speeds of 5G. [ZDNet]

Consumers are being warned to be wary of heavily discounted mobile phone offers on Facebook as a scam leaves victims around Australia out of pocket. [WAToday]

The passage of the Australian encryption law has made it harder for journalists to communicate with their sources without jeopardising their confidentiality, American cryptography fellow Dr Riana Pfefferkorn has claimed in a submission to an inquiry into the law. [iTWire]

Customers who choose a refurbished phone will receive a free $30 Boost Mobile Prepaid SIM to use on the Telstra network. [TechGuide]

WebNews #487

Unsubscribe
from this mailing
click here

Tel: (02) 9288 4000
Email: media@accan.org.au
Web: accan.org.au
Twitter: @accan_au
Facebook.com/accanau
LinkedIn: accan.org.au/LinkedIn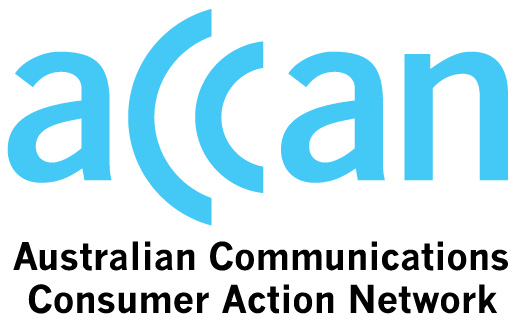 Although we take care to direct subscribers to sites with accurate and reliable content, we advise that ACCAN is not responsible for the content within external sites and has no control over the views, services or information contained therein. Information contained on external sites may not necessarily reflect ACCAN's policy, standards or beliefs.

The Australian Communications Consumer Action Network's representation of residential and other consumers' interests in relation to telecommunications issues is made possible by funding provided by the Commonwealth of Australia under section 593 of the Telecommunications Act 1997. This funding is recovered from charges on telecommunications carriers.

Copyright 2019 ACCAN.
{domain.address}
---