ACCANect 2019 draft program released, ACCAN grants recipients announced, and more

This week
IN THE NEWS: ACCANect 2019 draft program released, ACCAN grants recipients announced, and more.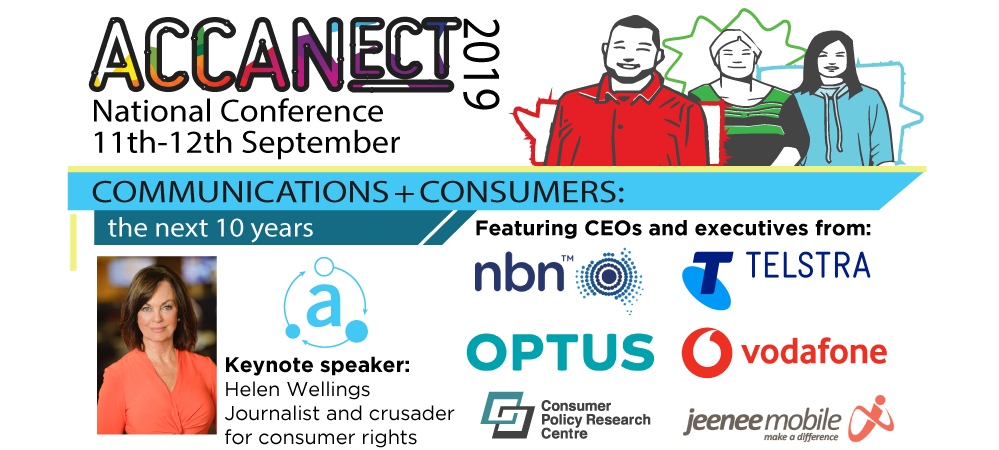 Join respected journalist and 'crusader for consumer rights', Helen Wellings, as she speaks to ACCANect 2019 about the importance of consumer advocacy and the difference that it makes for consumers. The two day conference is packed with presentations from telco industry executives, consumer advocates, ACCAN grant recipients, and more.

ACCAN has today announced the seven successful projects that it will fund through the 2019 Round of the ACCAN Grants Program. [ACCAN]
NBN Co is unconvinced price is the main reason it struggles to attract "price-sensitive" users, instead believing its product range and "education" of the market may also be at fault. [itnews]
In another major shake-up of its business model, Telstra announced on Tuesday that it will offer just five options to customers which can be changed on a month-to-month basis. [The New Daily]
The national consumer watchdog has launched an investigation into Telstra's sales practices, amid mounting reports vulnerable Indigenous Australians are being hit with "skyrocketing" bills.[ABC News]
Nine.com.au has put together an explainer to address every question you might have about Australia's next generation phone network before it rolls out across the country. [nine.com.au]
Students at Victorian public schools will no longer be able to use their mobile phones during school hours. [news.com.au]
Sumo Power has paid a $46,200 infringement notice after the ACMA found the company could not show it had consent to conduct telemarketing to numbers on the Do Not Call Register. [iTWire]
Huawei Australia's chief technology officer has claimed the National Broadband Network project has "failed" and that "Australians needs to stop expecting NBN Co to deliver high-speed broadband to all Australians – it is just not going to happen" [Computerworld]
NBN Co has introduced new wholesale discount bundles in a bid to draw in more business customers.[CRN]
WebNews #485

Unsubscribe
from this mailing
click here

Tel: (02) 9288 4000
Email: media@accan.org.au
Web: accan.org.au
Twitter: @accan_au
Facebook.com/accanau
LinkedIn: accan.org.au/LinkedIn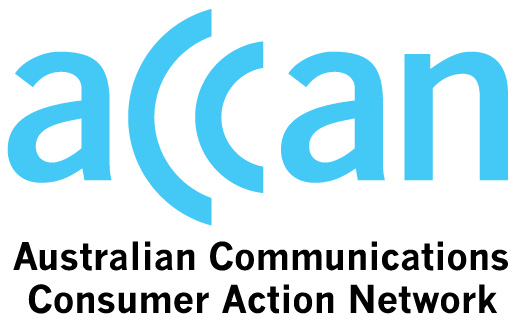 Although we take care to direct subscribers to sites with accurate and reliable content, we advise that ACCAN is not responsible for the content within external sites and has no control over the views, services or information contained therein. Information contained on external sites may not necessarily reflect ACCAN's policy, standards or beliefs.

The Australian Communications Consumer Action Network's representation of residential and other consumers' interests in relation to telecommunications issues is made possible by funding provided by the Commonwealth of Australia under section 593 of the Telecommunications Act 1997. This funding is recovered from charges on telecommunications carriers.

Copyright 2019 ACCAN.
{domain.address}
---