ACCAN welcomes appointment of NRS service provider, what to know before you buy a 5G phone, and more.

This week
IN THE NEWS: ACCAN welcomes appointment of NRS service provider,what to know before you buy a 5G phone, and more.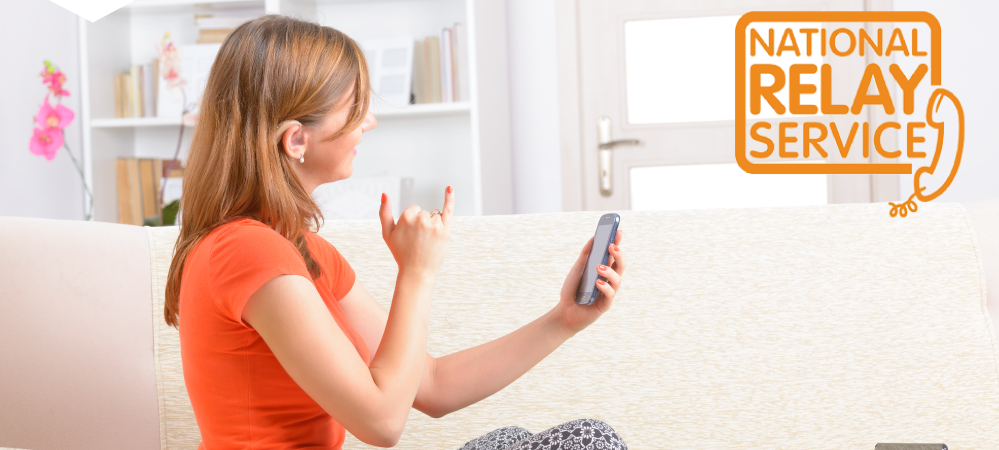 ACCAN has welcomed the Federal Government's appointment of a service provider for the National Relay Service (NRS).

As Australia's peak body for communications consumers, ACCAN will be actively engaging with NRS users, Concentrix, and the Department of Communications and the Arts to ensure a seamless transition process for all NRS users. [ACCAN]

Acquisition talks between Vocus and AGL are back on after the energy retailer put in a fresh offer to buy the telco for just over $3 billion. [CRN]

Optus is testing new ways to solve customers' problems that avoids putting the customer on hold or having to repeatedly explain the problem every time their call is passed between support areas. [itnews]

The Queensland government has handed AU$8.6 million to its state-owned fibre backhaul provider, FibreCo Qld, in its 2019-20 Budget. FibreCo Qld will be responsible for connecting parts of the state-owned fibre network with the National Broadband Network (NBN) across regional areas. [ZDNet]

Telstra has put out an urgent warning to north-west Queenslanders burying stock and reinstating roads to dial before they dig, after expensive communications outages impacted hospitals at Julia Creek, Cloncurry and Hughenden. [North West Star]

QUT's Digital Media Research Centre (DMRC) to lead research which examines how to create more affordable digital networks across northern Australia. The project aims to help address a digital divide that sees more than 2.5 million Australians still not online. [Mirage News]

Optus has created an 'NBN concierge' to oversee the connection of customers to the NBN. [itnews]

Right now 5G phones are supremely expensive and there aren't that many places where you get the full value from their 5G capabilities. [PC World]

Facebook wants Australia to leave open the option of so-called high altitude platform stations (HAPS) employing the 28GHz spectrum band used locally for satellite services.

Facebook has long expressed an interest in the potential of solar-powered aerial platforms to deliver Internet connectivity in regional and remote areas. [Computerworld]

iiNet's new Fibre1000 plan delivers one gigabit of symmetrical bandwidth via iiNet's enterprise-grade fibre network. It's currently being offered on a 36-month contract for $799 per month. That price excludes GST, incidentally - the real price is $878.90. [Lifehacker]

WebNews #483

Unsubscribe
from this mailing
click here

Tel: (02) 9288 4000
Email: media@accan.org.au
Web: accan.org.au
Twitter: @accan_au
Facebook.com/accanau
LinkedIn: accan.org.au/LinkedIn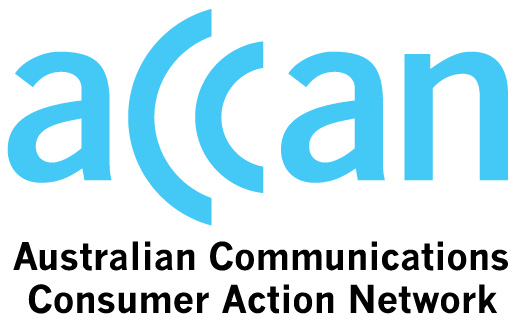 Although we take care to direct subscribers to sites with accurate and reliable content, we advise that ACCAN is not responsible for the content within external sites and has no control over the views, services or information contained therein. Information contained on external sites may not necessarily reflect ACCAN's policy, standards or beliefs.

The Australian Communications Consumer Action Network's representation of residential and other consumers' interests in relation to telecommunications issues is made possible by funding provided by the Commonwealth of Australia under section 593 of the Telecommunications Act 1997. This funding is recovered from charges on telecommunications carriers.

Copyright 2019 ACCAN.
{domain.address}
---