ACCAN shares a round-up of the major Communications policy election announcements, TPG/Vodafone merger decision expected this week, and more.

This week
IN THE NEWS: ACCAN shares a round-up of the major Communications policy election announcements, TPG/Vodafone merger decision expected this week, and more.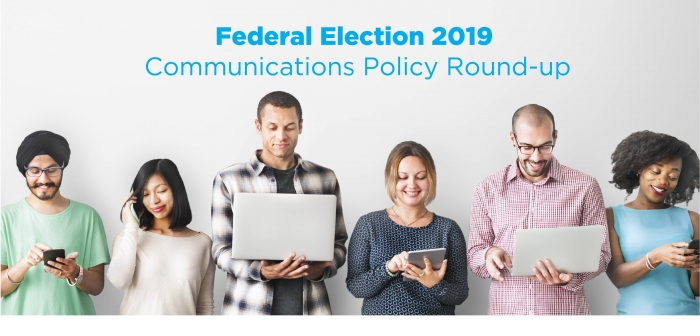 ACCAN has compiled a list of the major parties' communications commitments in one convenient location.

ACCAN CEO, Teresa Corbin shared her thoughts on the potential TPG/Vodafone merger, saying: "A strong third player in the telecommunications market, like the proposed merged company, could also have greater power to place pressure on Telstra and Optus to lower their prices, increasing affordability for consumers." [iTWire]

Google have joined with visual assistance app BeMyEyes to allow blind & vision impaired users to contact Google's Disability Support team through a live video connection for questions on assistive tools & accessibility features within Google's products.‍ [Be My Eyes]

According to research carried out for Vodafone, 5 million Aussies (41% of smartphone owners) have been hit with international roaming fees. [iTWire]

Queensland police have issued an "urgent warning" after a QPS number was used in a government or Australian Taxation Office (ATO) phone scam. [nine.com.au]

Australia's National Broadband Network (NBN) company has quietly reported its third-quarter results, revealing an approximate 50% improvement across both revenue and earnings for the first nine months of FY19. Of all NBN users, 58% are now sitting at speeds of 50/20Mbps or above, while average revenue per user (ARPU) is still sitting at AU$45 per month. [ZDNet]

Inner-city Sydney residents may have to wait longer for promised free WiFi and digital signboards, with the council poised to reject the only proposal received after an 18-month process to find a supplier. [Sydney Morning Herald]

Telstra continued to reposition itself as a tech play this week, hosting a roadshow of technology breakthroughs and digital solutions at Perth Convention and Exhibition Centre. The Telstra Vantage exhibition demonstrated the robots, drones and virtual reality that will change business and life. [The West Australian]

Optus Pay was a prepaid mobile payment service similar to Google Pay or Apple Pay. It allowed users to pre-load an amount up to $500 onto a digital VISA card, which could then be used to pay for goods and services using contactless payments.[Ausdroid]

The ACCC's annual Targeting Scams report said more than 26,400 reports had been received from Australians aged over 65, with more than $21.4 million lost to scammers last year alone. [nine.com.au]

WebNews #478

Unsubscribe
from this mailing
click here

Tel: (02) 9288 4000
Email: media@accan.org.au
Web: accan.org.au
Twitter: @accan_au
Facebook.com/accanau
LinkedIn: accan.org.au/LinkedIn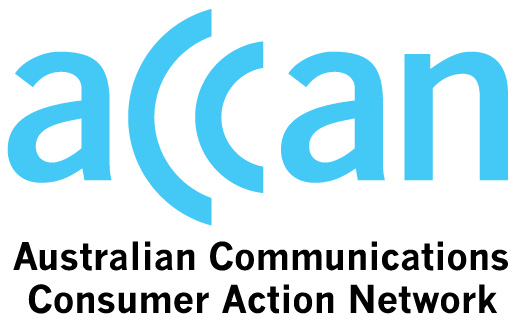 Although we take care to direct subscribers to sites with accurate and reliable content, we advise that ACCAN is not responsible for the content within external sites and has no control over the views, services or information contained therein. Information contained on external sites may not necessarily reflect ACCAN's policy, standards or beliefs.

The Australian Communications Consumer Action Network's representation of residential and other consumers' interests in relation to telecommunications issues is made possible by funding provided by the Commonwealth of Australia under section 593 of the Telecommunications Act 1997. This funding is recovered from charges on telecommunications carriers.

Copyright 2019 ACCAN.
{domain.address}
---