Find resouces on political party policies, election issues and more.
Details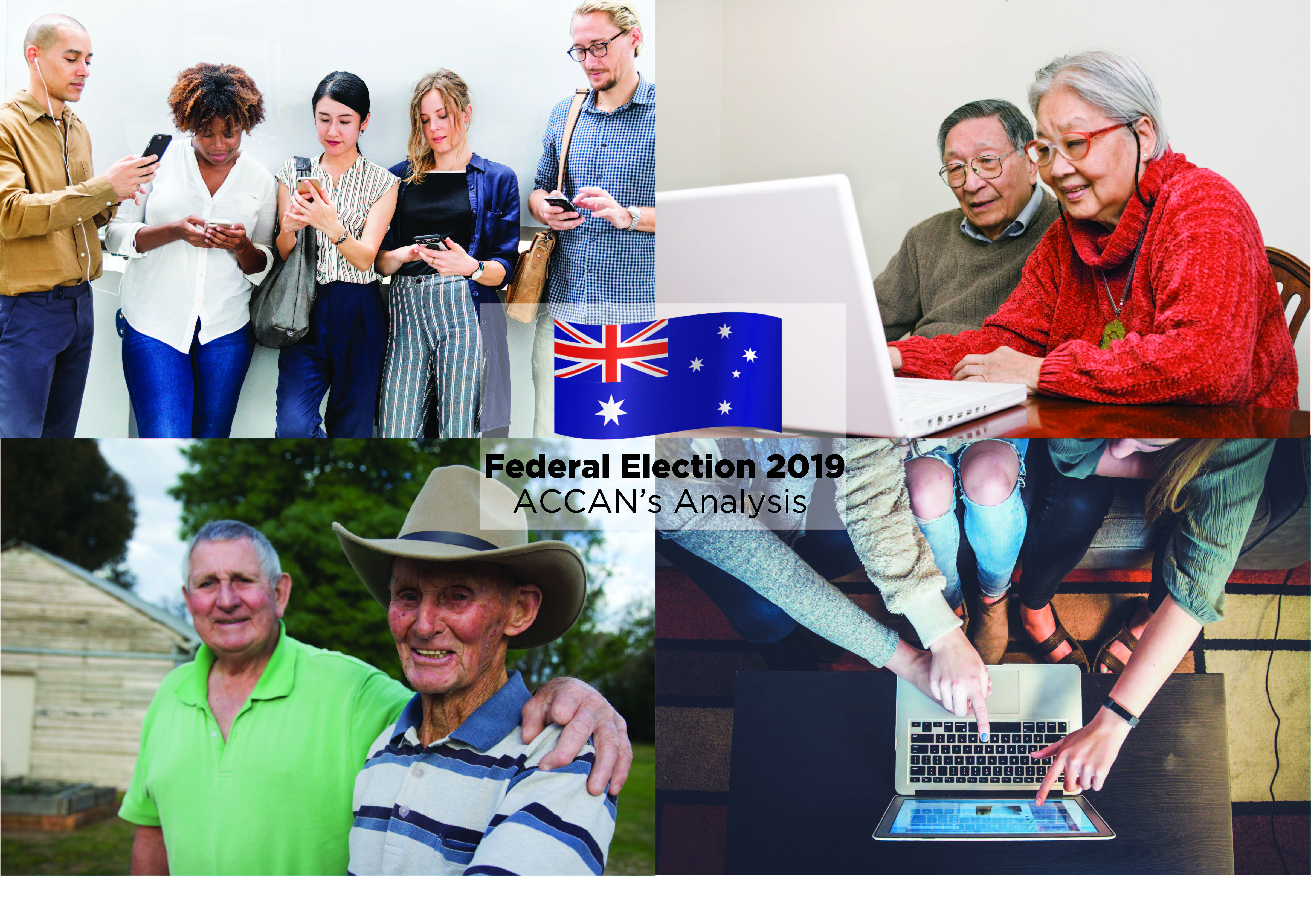 With the 2019 Federal Election on its way, Labor, Liberal and the Greens have begun to announce the policies that they will take to the election.
ACCAN will be compiling the communications policies of the major parties in an effort to provide Australians with a quick and easy guide to each party's priorities.
Please note that this is a live blog and will be updated as new policies are announced.
Last updated: 14.05.19
Read more: Federal Election 2019 - Communications Policies
Write comment (0 Comments)
---