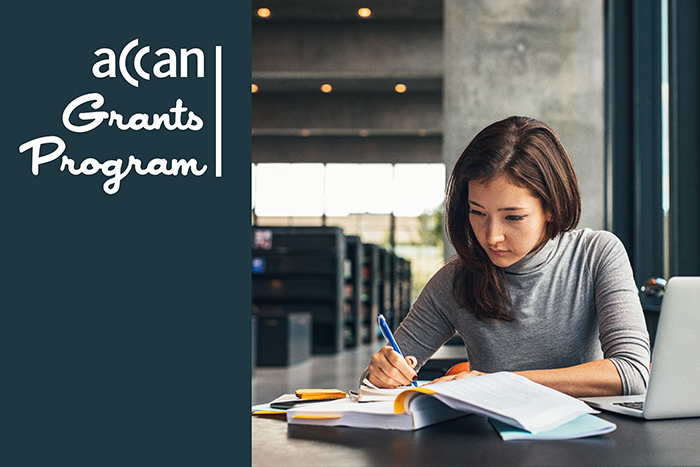 What happens after I make an application?
Once you submit an Expression of Interest it will be assessed by the Independent Grants Panel against the criteria listed in the Guidelines.
All applicants will be notified according to the timeline in the Guidelines. Unsuccessful applicants have two weeks to seek individual feedback on their application.
Successful applicants will be invited to submit a Full Application which will also be assessed by the Panel. The panel may provide feedback on specific areas of your application to strengthen or develop. Full Applications will also be assessed against the criteria listed in the Guidelines.
Generally, all Full Application applicants will be notified of their outcome late June, with projects able to begin from 1st July.
Entering into a contract with ACCAN
If you are successful, you (if you are an individual applying with an ABN in your own name), or the organisation you work for, will enter into a formal agreement for the delivery of the project.
The Deed and Schedule below highlight the information required before the project can commence. Please review this, or send it to your legal team if you have one, to ensure you and/or your organisation are able to accept these conditions, should you be recommended for funding. Your award is granted based on the deliverables you stated in your application. You will be expected to deliver according to the outputs, milestones, timelines etc you indicated in your application. Payments are milestone-based, meaning you will be expected to show that you have delivered on the agreed milestone, prior to each payment being released.
Download :
ACCAN Grant Deed 2021_template.doc145 KB
Working with ACCAN
ACCAN considers itself a hands-on funder, deeply committed to getting the best out of the projects it funds. You will have regular meetings with ACCAN staff, usually a few weeks before significant milestones are due. ACCAN assigns a member of its Policy Team to each project, and encourages you to take advantage of ACCAN's consumer expertise.
Acquitting an ACCAN grant
As part of your contract with ACCAN, all grantees are required to acquit the project on completion. This includes a statement that all funds were spent in accordance with the Deed. You are required to keep auditable records.
Acquittal forms are completed via SmartyGrants, via the same account you used to submit your application.