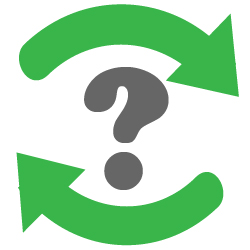 If you have an Interim Satellite Service (ISS), Australian Broadband Guarantee (ABG) or National Satellite Subsidy (NSS) and are eligible, then you can migrate to Sky Muster.
Some houses with these services may be eligible to receive Fixed Wireless and will be offered this service instead.
nbn will uninstall and remove ISS equipment free of charge. They will also repair any damage left by the ISS equipment. ISS services will be switched off when Sky Muster connections are activated. ISS services are expected to end 28th February 2017.
If you have ABG, NSS or other satellite services the nbn technician can uninstall the equipment for a fee. It is your responsibility to dispose of the equipment.
Consumers with other satellite services, such as offered by IPSTAR or Telstra, may also switch to Sky Muster. Contact your retail service provider regarding your options to end your current service.
What is the process for switching from another satellite service to Sky Muster?
Consumers will follow the same steps as new connections;
Check eligibility on the nbn website
Choose a retail service provider and plan that suits your needs
Will my current bill end on the same day as the Sky Muster bill starts?
Perhaps. You should check with your retail service provider when the billing periods will begin for Sky Muster and end for other services (ISS, ABG, and NSS). This may depend on whether or not you are switching retail service providers.
I am currently on ISS. If my installation is delayed or if I wait to switch, will the ISS speed improve as other consumers migrate off?
No. As customers migrate to Sky Muster the capacity of ISS will be reduced, so no increased speeds or data levels are expected on the ISS service.