Andrew Williams, Chief Executive Officer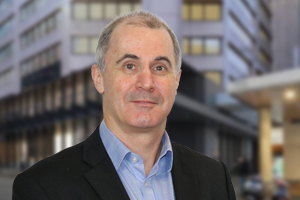 Andrew is an experienced executive with extensive operations, management and commercial experience and a demonstrated track record in achieving planned outcomes, enhancing customer focus and driving process improvement. His experience base spans a wide range of commercial disciplines in both private and public sector industries, including 20 years as an officer in the Royal Australian Navy where, as a specialist Navigator, he held a wide range of operational roles, both ashore and afloat.
Andrew joined ACCAN as the Director of Operations in 2019, was appointed Deputy CEO in July 2021, and became CEO in March 2022. He is a graduate of the Australian Institute of Company Directors and holds tertiary qualifications in Arts, Business Administration, and Law.
Una Lawrence, Director of Policy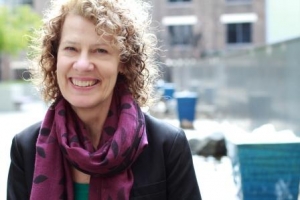 Una Lawrence joined ACCAN in June 2012 in the role of Director of Policy. Una is responsible for managing the policy team at ACCAN, and has background knowledge of self-regulation and complaints handling in telecommunications as the former arbitrator with the Telephone Information Services Standards Council.
As part of its consultation strategy, ACCAN has four Standing Advisory Forums. The four Standing Advisory Forums have replaced the previous Standing Advisory Committees that made up ACCAN's consultation framework – the Standing Advisory Committee on Consumer Affairs (SACCA) and the Standing Advisory Committee on Disability Issues (SACDI).
The new framework commenced in 2015 and will see each Advisory Forum meet annually. Additionally, where there are specific issues which require consultation, the ACCAN CEO may form Expert Advisory Committees.
The Members Advisory Forum will focus across all the areas of ACCAN's activity and policy work.


The Disability Advisory Forum will address issues regarding accessibility and suitability of communications services and products for Australians living with a disability.


The Indigenous Advisory Forum focuses on Indigenous communications issues and suitability of communications services and products for Indigenous consumers.


The Small Business Advisory Forum will work to ensure that the voice of small business consumers is heard in the telecommunications industry.
Deirdre O'Donnell, PSM (Chairperson)

O
riginally a high school teacher of English and French, a good part of Deirdre's subsequent career has been in the telecommunications sector, working with the former Telecom; the former AUSTEL; Optus; and finally the TIO, where she was Deputy between 1999 and 2001, and Ombudsman between 2007 and 2010. Between 2002 and 2007 she was the State Ombudsman for Western Australia, as well as the Electricity Ombudsman for that State. She has a strong interest in not-for-profit governance and regulation, and is presently a part-time Commissioner with the Victorian Commission for Gambling and Liquor Regulation. Deirdre lives in country Victoria.
Keith Besgrove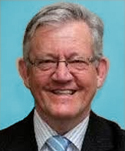 Keith has extensive communications policy/regulatory qualifications after fifteen years as a senior manager in the Department of Communications (2000-2014). During that time, he was pivotal to ACCAN's establishment; to securing its initial funding; and in shepherding ACCAN through subsequent government, four-year reviews.
Keith has a very wide range of experience of issues relevant to ACCAN. Aside from his work on consumer and disability issues, he developed Australia's first cyber security strategies; over sighted the creation of auDA; crafted legislation to combat spam and internet gambling; established the Do Not Call Register; helped adopt broadband in healthcare and education; managed spectrum sales; and reviewed the TIO. He was responsible for regional and indigenous communications issues for seven years including the second Regional Telecommunications Independent Review Committee, and managed installation of satellite phones and wi-fi points of presence in remote indigenous communities.
Since leaving the Department in 2014, he has worked with many not-for-profit groups, including Financial Counseling Australia and spent 3 years as an advocate at Energy Consumers Australia. He is a Chair of the Funding Committee for Dragon Claw -- a web-based service for rheumatoid arthritis sufferers; a member of the board of an arts company, the CAD Factory; and a governing member of auDA. He is a vice-Chair of Internet Australia, and a member of the ACS' Profession Advisory Board.
Chris Dodds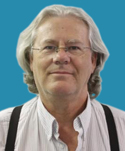 Chris has been involved in the Community Service Industry for over 40 years in both a paid and volunteer capacity. This has included work as a childcare worker in a Women's Refuge, Coordinator at a Neighbourhood Centre and teaching at both TAFE and University. He served on the Board of NCOSS for 14 years including four year (2002-6) as President. He also served on the Board of ACOSS for eight years including five years on the Executive.
Chris represents ACOSS on and is also Chairperson of Telstra's Low Income Measures Assessment Committee (LIMAC) which oversees $200 million of assistance provided by Telstra to low income customers each year.
Gareth Downing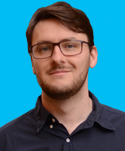 Gareth is a lawyer and economist, with experience in telecommunications economics and regulation. He has previously held a number of roles in the community sector focusing on economic inequality, poverty and the affordability of essential services.
Gareth previously worked as ACCAN's policy lead on matters concerning the National Broadband Network where he helped to develop the organisation's positions on broadband affordability. Gareth has also previously served on the executive committee of the Consumers Federation of Australia, where he worked on a wide range of consumer policy issues.
Nadia Moffatt OAM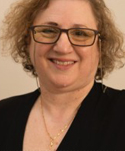 Nadia is a highly experienced and qualified Non-Executive Director, Chair and Committee member with more than fifteen year's experience in business and not for profit sectors across Australia in corporate, telecommunications, health and community services. Nadia is a trusted board adviser in all areas contributing to an organisation's performance. Nadia's tertiary background is in Economics and Accounting, these are enhanced by formal qualifications as a company director. Nadia's scholarships include the Leaders for Tomorrow program and the Copland, Centre for Economic Development of Australia (CEDA) leadership program. Nadia's global insight into social innovation through research and policy was enhanced by attending Eu-SPRI - a European Forum for Studies of Policies for Research and Innovation in Helsinki. Current directorship include Brain Injury SA, chair of the member and External communications subcommittee. Member Consumer Consultative Forum, Australian Communications Media Authority (ACMA), member, Health Practitioners Tribunal.
Holly Raiche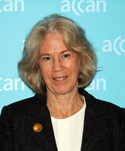 Holly is on the ALAC Leadership Team, representing ALAC's Asia-Pacific Regional Organisation. She is a Director and Chair of the Policy Committee of Internet Australia (the Australian Chapter of ISOC). She is also a Director on the Boards of the Australian Communications Consumer Action Network (ACCAN) and the Australian Privacy Foundation and a former Board member of auDA.
She is an Adjunct Lecturer at the Law Faculty of UNSW and lectures at the Department of Media and Communications at Sydney University in Internet Cultures and Governance.
Holly has an MA and an LLB, and is a non-practicing Solicitor in New South Wales.
Victoria Rubensohn AM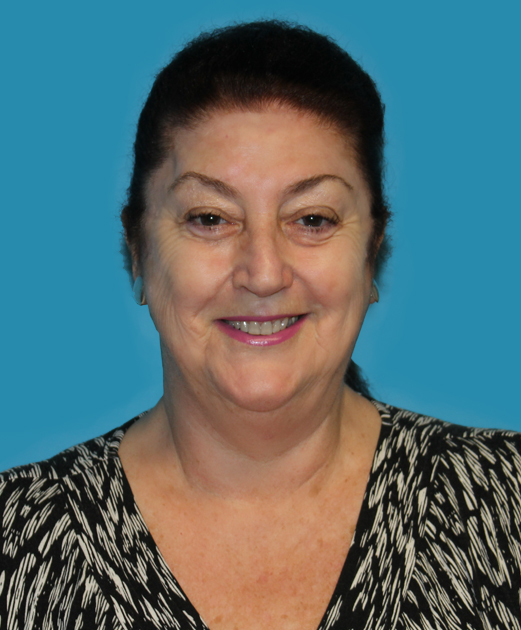 Victoria Rubensohn has been closely associated with ACCAN from its beginning as well as predecessor CTN. Victoria is a lawyer with special expertise in intellectual property, international communications and media regulatory policy. Victoria is a former member of the Telephone Information Services Standards Council, the Australian Broadcasting Tribunal, the Bond Inquiry, the Mobile Premium Services Code Review Panel and is currently the consumer representative on Communications Compliance Ltd. Victoria also has extensive experience in the governance of not for profit organisations having been founding Director and Secretary of the Fred Hollows Foundation, Director and Secretary of the Australian Caption Centre and is a founding Director and Secretary of Media Access Australia and a Director of the Communications Law Centre. Victoria also has a longstanding interest in matters affecting remote indigenous communities, most recently through associations in Alice Springs.


Julian Thomas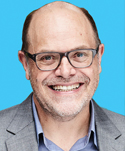 Professor Julian Thomas is Director of RMIT's Social Change Enabling Capability Platform, and Director of the Technology, Communications and Policy Lab in the University's Digital Ethnography Research Centre. He works on new media, information policy and the evolution of communications technologies. He is the lead author of the Australian Digital Inclusion Index (Telstra, 2016-18), and has published widely on privacy, communications policy and regulation.
Sarah Wilson
Sarah has been an advocate for the interests of consumers for the past 12 years. She spent years in policy roles at ACCAN and ACCAN's predecessor organisation, CTN. As campaigns and community liaison officer on ACCAN's inaugural staff, she worked to ensure ACCAN's agenda reflected the priorities of the diverse membership. More recently, Sarah worked in senior policy and campaigns roles at the Consumer Action Law Centre (a specialist consumer law community legal centre), and has now moved into the housing advocacy sector. Sarah has governance experience, serving as a public member of the Telephone Information Service Standards Council and has also been a consumer representative on numerous bodies including the Telstra Consumer Consultative Council and Communications Alliance working groups. Having worked with so many ACCAN members over the years, Sarah has a good understanding of the issues impacting ACCAN's member base and the broader community. Through her long history in consumer advocacy, she has established strong ties with the broader consumer movement and has a good grasp of its consumer protection agenda.
Dr Scott Winch
Dr Scott Winch is Wiradjuri man and the First Nations Senior Policy Advisor for World Vision Australia. His work primarily focuses on First Nations child rights including education and justice. He was the lead author of the "Connecting on Country Report: Closing the Digital Divide for First Nations students in the age of COVID-19" which highlighted the disparity in online access for First Nations people and how that was exacerbated with the accelerated online reliance since the arrival COVID-19.
Scott has over 20 years' experience in First Nations affairs from local community development and advocacy to international research and projects. His experience spans from urban to remote communities mainly in the health and education sectors including roles in community development, senior management, academia, research and evaluation and policy. He has a PhD which investigated "the impact of school engagement on Aboriginal primary school students in Victoria in relation to their educational outcomes", a Masters' of Applied Epidemiology and a Graduate Diploma in Health Services Management.
The Australian Communications Consumer Action Network (ACCAN) is Australia's peak communications consumer organisation representing individuals, small businesses and not-for-profit groups as consumers of communications products and services. ACCAN focuses on goods and services encompassed by the converged areas of telecommunications, broadcasting, the internet and online services, including both current and emerging technologies.
We aim to empower consumers to make good choices about products and services. As a peak body, ACCAN will represent the views of its broad and diverse membership base to policy makers, government and industry to get a better outcome for all communications consumers. Member groups include community legal centres, disability advocates, indigenous organisations, financial counsellors, regional organisations, farmers' federations, parents groups, seniors organisations and other individual members.
The operation of ACCAN is made possible by funding provided by the Commonwealth of Australia under section 593 of the Telecommunications Act 1997. This funding is recovered from charges on telecommunications carriers.
ACCAN administers a Grant Program as part of its funding agreement with the Commonwealth Department of Communications. The aims of the Program are to support consumer research and representation that is aligned with ACCAN's strategic plan.
---