Talking Telco: Helpful consumer guides on internet, mobile, home phone, and more
Details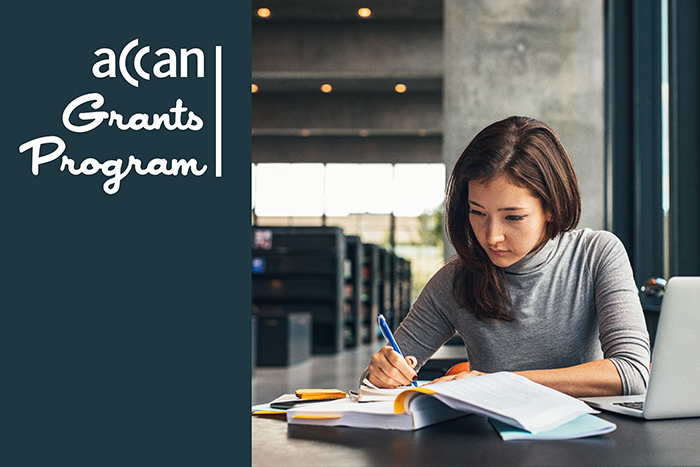 Exploring the handling of complaints against digital platforms, examining the performance of telco customer service chatbots, and assessing the surveillance risks of Family Plans for victims of domestic and family violence will be the focus of some of the important projects receiving funding through the Australian Communications Consumer Action Network (ACCAN)'s 2021 Grants program.
The ACCAN Grants Program funds projects which undertake research on telecommunications issues, represent consumers or create educational tools which empower consumers to derive the greatest benefit from telecommunications products and services.
Read more: ACCAN 2021 Grant Program Projects Announced
Write comment (0 Comments)
Details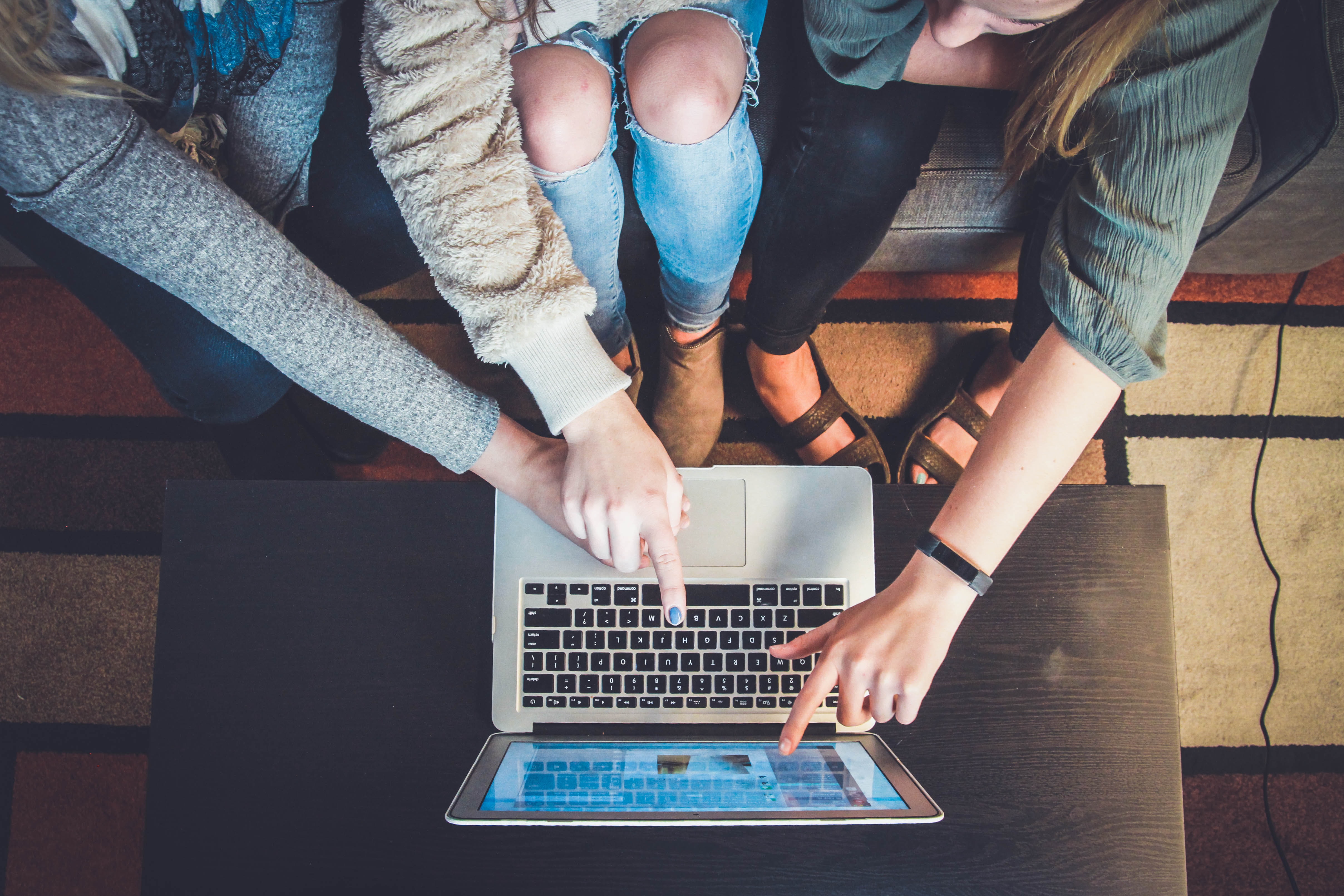 ACCAN wants to hear about your experience with your ADSL internet service.
ADSL stands for 'asymmetric digital subscriber line'. ADSL is a broadband internet connection delivered through the same copper wiring that your home phone may use. The ACCC are soon to begin an inquiry into whether Telstra should continue to provide access to wholesale ADSL services on request. The outcome of the ACCC inquiry could impact price and retail choice of ADSL services for regional, rural and remote consumers.
Read more: Do you use an ADSL broadband connection?
Write comment (2 Comments)
Details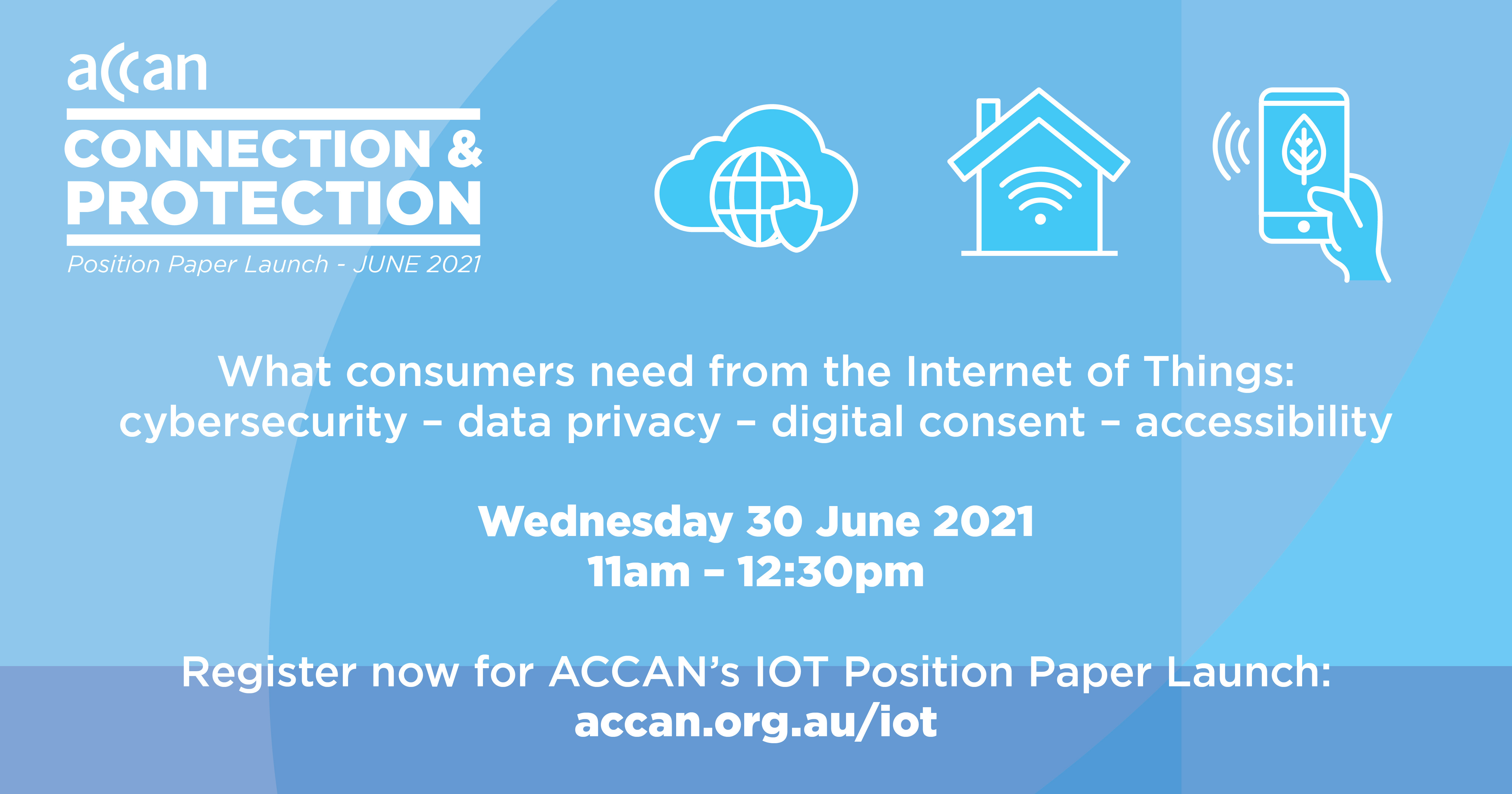 In Australia, and worldwide, the demand for consumer IoT devices and appliances is soaring as they become more affordable and the ongoing rollout of 5G mobile technology in Australia means in just 2 years, the average Australian household will likely contain 18 IoT connected devices.
Internet of Things (IoT) powered smart devices and appliances provide consumers with optimal convenience, however, Australia's current regulatory system offers consumers little protection. An enforceable regulatory regime is needed.
The IoT Position Paper Launch will highlight the key areas of concern for IoT devices in Australia and what consumers need from an Internet of Things regulatory framework.
---