Latest News
Call for nominations for the ACCAN Board
Details
ACCAN is seeking nominations for Directors to fill three (3) vacancies on its Board.
In accordance with the ACCAN Constitution, the 2020-2021 ACCAN Board will consist of nine (9) members1. Six (6) positions are continuing Directors from the 2019-2020 Board. Three (3) Directors are retiring from the Board but may be eligible for re-election as stated in the ACCAN Constitution.
In accordance with the ACCAN Constitution Board members are elected for a three year term.
In order to ensure an appropriate balance, the Board is particularly seeking candidates with legal and regulatory expertise; and/or experience in financial management and governance in a not for profit organisation; and/or an understanding of the issues affecting young consumers; and/or small businesses.
Read more: Call for nominations for the ACCAN Board
Write comment (0 Comments)
ACCAN launches new telco help guides with support of Federal Government
Details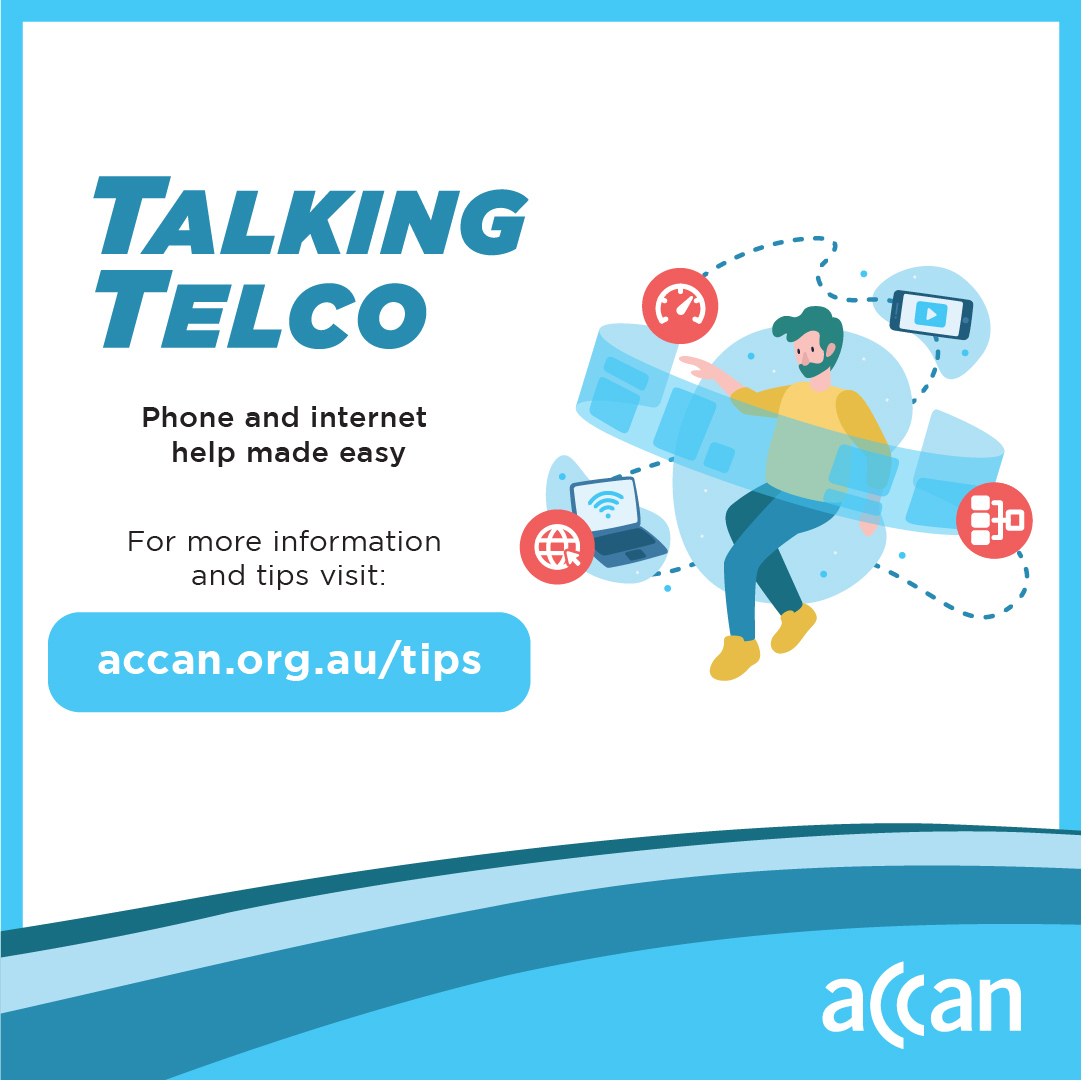 The Australian Communications Consumer Action Network (ACCAN) has today released Talking Telco, a series of guides to help Australians understand how to connect their phone and internet services and how to get help when things go wrong.
Talking Telco has been supported by the Federal Government, with the Minister for Communications, Cyber Safety and the Arts, the Hon Paul Fletcher MP launching ACCAN's new range of telco consumer advice.
As the current COVID-19 crisis has highlighted, phone and internet services now play an essential role in the everyday lives of Australians.
Read more: ACCAN launches new telco help guides with support of Federal Government