Social Housing and Broadband
Details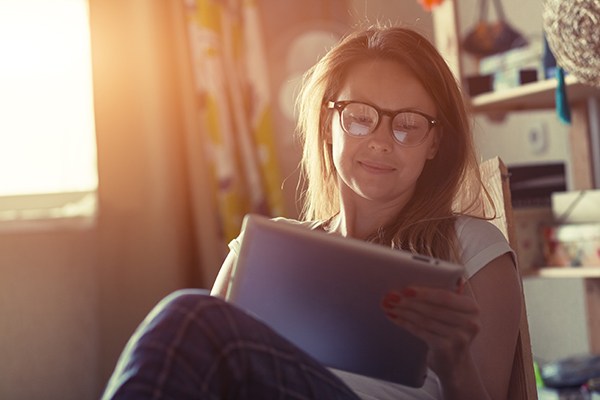 ACCAN and Infoxchange have come together to produce a report focusing on the more than 427,000 dwellings (about 5 per cent of housing stock) in Australia which fall into the category of social housing – housing provided by the government and community sectors to accommodate people in the lowest income brackets. Residents of social housing are more likely to fall on the wrong side of the digital divide, and face a range of barriers in getting connected. These barriers can be practical, such as getting permissions to install connections in old apartment blocks, budgetary, where the cost to sign up may be prohibitive, or may be related to digital literacy.
Confident, but Confounded: Consumer Comprehension of Telecommunications Agreements
Details
ACCAN has worked with Dr Paul Harrison (Deakin University) to examine the extent to which consumers understand the information provided to them by telecommunications providers. This research will guide ACCAN's constructive contribution to future reviews of telecommunications industry customer information obligations, at a time when significant structural changes in the telecommunications market mean that consumers will be offered greater choice of retail providers and services.
Read more: Confident, but Confounded: Consumer Comprehension of Telecommunications Agreements
Connectivity Costs
Details
ACCAN commissioned the South Australian Council of Social Services (SACOSS) to conduct a research project on the affordability of telecommunications for low-income consumers. The research project was split into two phases: the first phase assessed the adequacy of the Centrelink Telephone Allowance (CTA) and the second phase assessed the extent to which poverty affects the purchasing options of low income consumers. The research found there are many additional costs such as those due to making smaller purchases, reconnection costs and overdue payments. These additional costs are known as the poverty premium.
Affordability Map
Details
As our communications market continues to develop and the essential nature of network connectivity increases, issues of affordability for many Australians are creating barriers to our communications networks. Overcoming these barriers is increasingly important as government services and information become 'digital by default'. Ensuring that all Australians are able to afford to connect to communications networks and services suitable to their specific needs will increase economic, social and community participation.
Megacharge
Details
The impact of session rounding on mobile data costs
Mobile data is an important resource in our connected lives, but one that is challenging to estimate when selecting a mobile plan. Our mobile data use can vary significantly from month to month depending on many factors such as access to Wi-Fi when at home or work and use while commuting. Another factor that many do not consider is the impact of data session rounding.
Broadband performance consumer decision making
Details
There are many factors that affect the performance of broadband services that could inform consumer decision making, as shown in the ACCC broadband performance monitoring trial. At the same time, broadband literacy amongst consumers is low. This short survey sought to understand the basis on which consumers decide on broadband products, and provide insight into what information is useful in future decision making.
Home, Tweet Home
Details
Google and ACCAN partnered again in 2015 to offer a paid internship opportunity with ACCAN. Applicants were invited to submit a brief proposal outlining a research project on an emerging communications consumer issue.
The winner was recent law graduate, Alexander Vulkanovski, who tackled the hot topic of the Internet of Things. "Home, Tweet Home": Implications of the Connected Home, Human and Habitat on Australian Consumers is a first-class piece of research by a talented up-and-coming lawyer.
Informing Small Business
Details
Examining fixed phone and broadband products
ACCAN has commissioned a research project with Market Clarity to determine the telecommunications needs and wants of small business consumers and whether these are being met by the telcos.
The research raised concerns for ACCAN that the current offerings from telcos to small businesses do not match the increasingly heavy reliance that small businesses have on telecommunications. Service level agreements and performance guarantees for small businesses need to be available and enforced. Telcos need to champion their products and offer usable solutions and contingency plans in the event that their services fail. At the end of the day, the small business operator should not suffer inconvenience and loss of business due to a lack of services beyond their control. They should not have to deal with the details, they need faults fixed immediately or an agreed alternative needs to be provided by their telco.
The future of the Universal Service Obligation (USO)
Details
The Universal Service Obligation (USO), which guarantees every premises access to a voice service, is outdated. Ensuring that the obligation is updated and that data and voice services are available to all is a key area of work for ACCAN.
Following our event in February, Rethinking the USO, and the findings of the Regional Telecommunications Review 2015, there was a need for further examination of options for the USO that delivers better for consumers. As such, ACCAN contracted John de Ridder, telecommunication economist, to prepare an Occasional Paper for ACCAN on the future of the USO to feed into our work and provide new perspectives.
Read more: The future of the Universal Service Obligation (USO)
Telco and ISP complaints
Details
In May 2015, ACCAN commissioned Galaxy Research to complete a survey of consumers regarding telco and ISP complaints. The survey found that 46 per cent of telco consumers reported having a problem with their phone or internet provider in the last year, representing more than 8.5 million Australians.
According to the survey, around one third of respondents (38 per cent) who had a problem with their phone or internet service, complained to their provider and were dissatisfied with the response from the telco. However, only nine per cent of these consumers escalated their complaint to the TIO suggesting that phone and internet providers have not improved the proportion of complaints that are resolved.
Trying to Connect
Details
Telecommunications access and affordability among people experiencing financial hardship
Anglicare Victoria looked at over 300 of its low-income clients to investigate how they accessed telecommunications and whether they considered these services affordable.
The overwhelming conclusion was that telecommunications are not universally accessible. This is because 49% of those in the survey did not have home internet, and 56% didn't have mobile internet – such as a smartphone or a dongle. Two-thirds of mobile phone users had difficulty paying their phone bills and a similar number of people ran out of credit on their pre-paid mobile service sooner than they expected.
The full report is available on the ACCAN website.
What's ya Story: The making of a digital storytelling app with Aboriginal young people
Details
This research report examined the implications of digital technology, particularly mobile apps, for the management of cultural knowledge. A group of young Aboriginal Australians participated in this project which mapped how they used apps to explore cultural knowledge.
The report is available through the ACCAN Grants Scheme webpage.