Policy priorities 2019-20
Details
ACCAN's efforts will be focused on the following priority areas in 2019-20. At the same time, we will be responsive to emerging issues, and engage with government and industry consultations in areas of significance for telecommunications consumers.
Our policy priorities were developed in close consultation with ACCAN members, and are informed by our knowledge and analysis of the communications market.
Contacting Triple Zero (000) via SIMless phones
Details
ACCAN believes that everyone must have equal, reliable and appropriate access to the emergency call service (Triple Zero) from a range of devices. Our position is that people should be able to use SIMless phones to genuinely contact Triple Zero as needed.
Proposals to reduce non-genuine calls to Triple Zero have included barring calls from SIMless devices. There are several situations when calls to Triple Zero appear to come from SIMless devices. ACCAN recommends more research into whether devices without SIMs represent a high proportion of all non-genuine calls made to Triple Zero.
Telstra's South Brisbane Velocity Network – time for change
Details
Parts 7 and 8 of the Telecommunications Act ensure that broadband networks operate in a similar way, and to the benefit of consumers. They require network operators to offer services to any retail providers on request (offer open access on a non-discriminatory basis) and that they must be operated separate to the retail level (wholesale only). The ultimate aim is to ensure competitive networks exist that benefit consumer by increasing choice of retail providers.
Since 2012 Telstra has had an exemption from complying with these requirements in its South Brisbane Velocity network area. Other areas of Telstra's fibre Velocity area are also exempt. These are scattered across the country, predominantly in areas of medium density population, including retirement villages, and greenfield developments (in Western Sydney, for example). These are areas populated with low income families, and older people on fixed incomes.
Read more: Telstra's South Brisbane Velocity Network – time for change
ACCAN Policy Priorities 2018-19
Details
Our policy priorities are broad subject areas which identify the focus of our policy work for 2018-19. ACCAN's mission is to represent consumers and the public interest, with particular emphasis on the needs of consumers for whom the market is not working.
Our policy priorities were developed in close consultation with ACCAN members, and informed by our knowledge and analysis of the communications market and market trends.
Migration Statement
Details
For consumers, migrating their services to the National Broadband Network (NBN) can be complicated and any loss of services or functionality can cause significant risk to life and result in extra costs and inconvenience for consumers. This statement sets out key areas that ACCAN believes should be improved for a successful consumer experience.
Audio description policy position
Details
ACCAN continues to call for the adoption of audio description (AD) across the Australian free-to-air market.
What is audio description?
Audio description refers to a verbal commentary used to describe key visual elements of a television program, film, or live performance or event. Identification of speakers, description of gestures, facial expressions, locale, scene changes, and other visual content are narrated. If dialogue is present as part of the program or event, these narrations are inserted during breaks in the dialogue.
The Connected Consumer
Details
After consulting with consumers and members ACCAN has developed its position to ensure all consumers can be connected consumers.
Connected consumers are able to do what they need through communication services. Without connected consumers there will be social isolation, reduced economic livelihood, insecurity and potential threat to safety. Focusing on connected consumers, allows us to ensure that communication services delivers for consumers, society and the economy.
Accessible ICT procurement
Details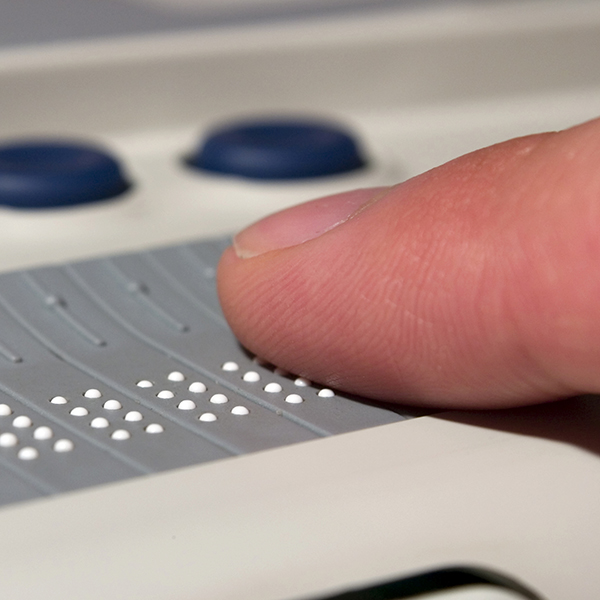 ACCAN is calling for a whole-of-government procurement policy for accessible ICT to enable Australians with disability to have greater opportunity for economic, social and community participation.
The Australian Commonwealth Government does not have a comprehensive procurement policy for the purchase of accessible information and communications technology (ICT). The negative roll-on effects of this policy gap have significant implications for the whole Australian community. In particular the ramifications of this ongoing policy gap continue to disadvantage and exclude some of our most vulnerable citizens with disability.
Accessible programming on TV
Details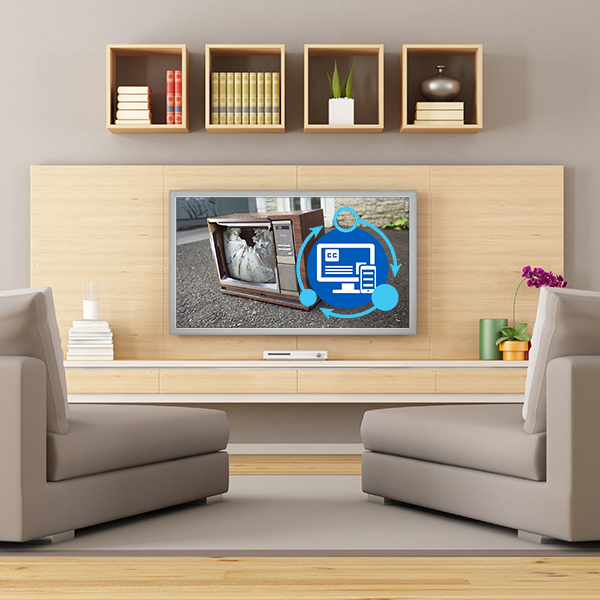 Australians with disability need greater access to television. ACCAN is calling for the implementation of Audio Description on free-to-air television and increased captioning across commercial television networks.
Australians with disability continue to struggle to have meaningful access to television.
Affordable communications policy
Details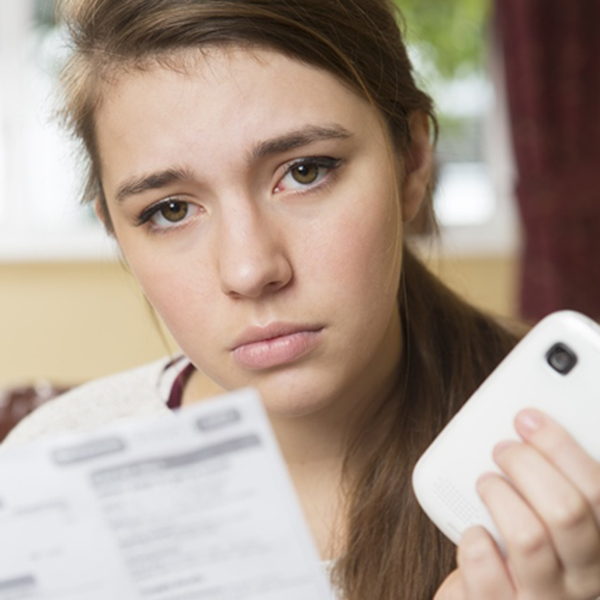 The ACOSS Poverty in Australia 2014 report indicates that an estimated 2.55 million (13.9%) of Australians are living in poverty. Current Australian research indicates that many low-income consumers are facing financial barriers in getting connected and staying connected to essential telephony and broadband services. Research also indicates that low-income consumers are spending a significantly higher proportion of their income for telecommunications access.
Summary: Independent Broadband Performance Information
Details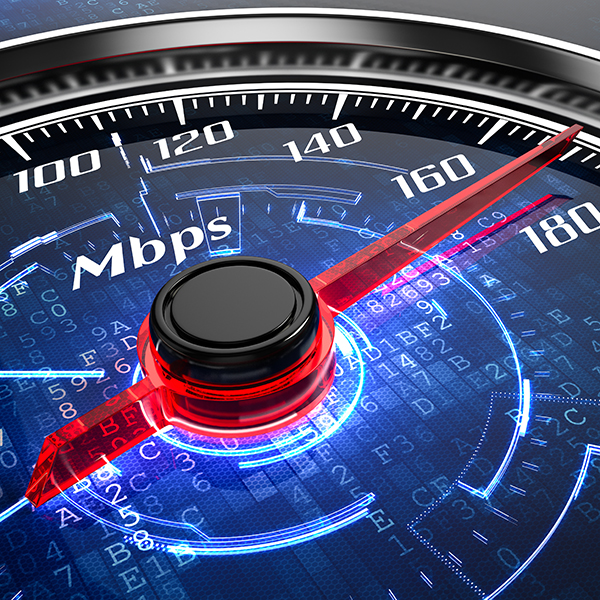 Broadband plans are commonly advertised on headline speed claims which may only be achievable in ideal test conditions and are not what consumers should expect in real world everyday use. Claims are qualified with an elusive list of factors that can affect performance, but this is difficult for consumers to engage with or apply to their service. This issue is heightened with nbn and the promise of faster and better technologies and services.
Read more: Summary: Independent Broadband Performance Information
A guarantee for the future
Details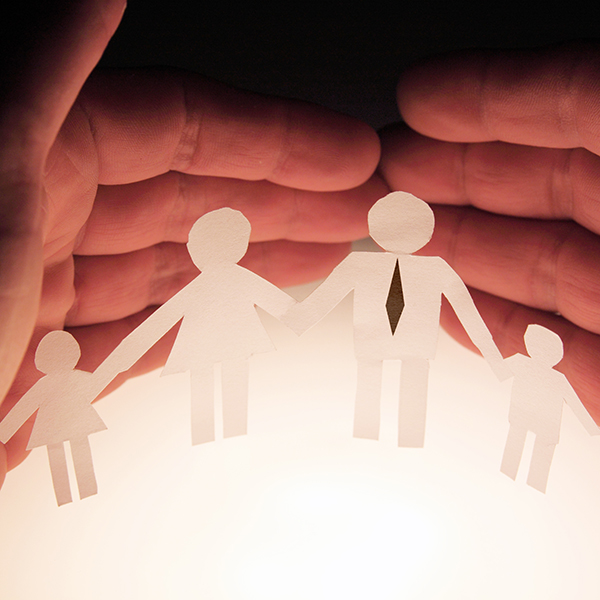 ACCAN's policy position on a customer service and reliability standard
Access to reliable communication services is vital for Australian consumers and is essential for social and economic participation.
The 2015 Regional Telecommunications Independent Review Committee (RTIRC) found that existing safeguards (e.g. Customer Service Guarantee (CSG)) focused on delivery of the Standard Telephone Service (STS) were of "rapidly declining relevance."
This is due to the shifting consumer preference toward mobile and internet based communication. The Committee recommended the Australian Government, in consultation with industry and consumer groups, develop a new safeguard in the form of a Consumer Communications Standard.
This policy position addresses consumer concerns about existing customer service and reliability measures, and proposes a new model for the future. It is a step towards a new Consumer Communications Standard.