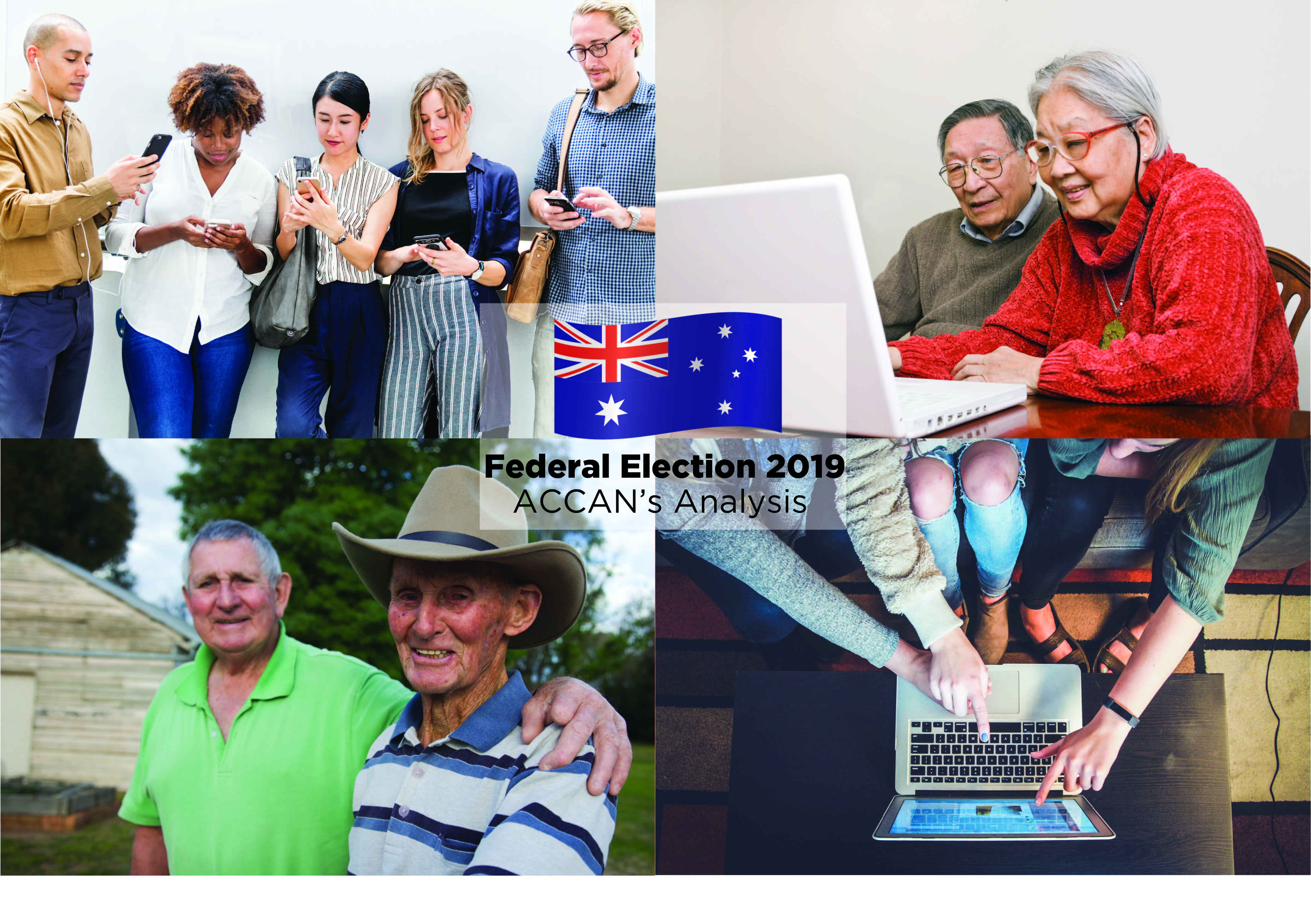 With the 2019 Federal Election on its way, Labour, Liberal and the Greens have begun to announce the policies that they will take to the election.
ACCAN will be compiling the communications policies of the major parties in an effort to provide Australians with a quick and easy guide to each party's priorities.
Please note that this is a live blog and will be updated as new policies are announced.
Last updated: 19.03.19
The Greens
Invest $58 million over four years to advance captioning, audio description, relay and translation services, and access to Auslan, as well as pursuing the necessary regulatory amendments
Establish a National Disability Telecommunications Service, providing a national resource for telecommunications products and services information, training, and support at a cost of $3.5 million over four years.
Require transparent review of NBN pricing structures so retailers provide consumers with the best possible options and ensure affordable base-rate broadband packages are available to low income households
Establish a Federal Telecommunications Concession ($60 each quarter) payable to all holders of a DHS Health Care Card at a cost of $1.3 billion over the forward estimates. This payment will replace the limited Telephone Allowance and fund an NBN migration program for vulnerable consumers to help close the digital divide and enable all Australians to participate fully in our digital economy, society, and government;
Update the Telecommunications Consumer Protection Code to drive better customer service and industry practice; and Empower the Telecommunications Industry Ombudsman to facilitate complaint resolution
Ensure that families and businesses, no matter where they are, can access enough data to meet their needs at a fair price; Ensure the use of best available technologies including fixed wireless and fixed line services (with satellite the technology of last resort, where no other options are possible);
Extend the Mobile Black Spot Program at a cost of $100 million per year; and
Expand the ACCC Broadband Monitoring Program to include Fixed Wireless and Satellite, at a cost of $1.8 million