Results of ACCAN Board Election
Details
The ACCAN Annual General Meeting was held in Sydney on Thursday, 21 September, 2017. At the meeting the following three candidates were elected to the Board:
Deirdre O'Donnell
Victoria Rubensohn
Holly Raiche


Congratulations to returning director, Victoria, and a warm welcome back to Holly who re-joins the ACCAN Board after a short break. We also extend a warm welcome to Deidre who joins the ACCAN Board for the first time.
These three new Board members join the six continuing Directors below whose terms conclude at the 2018 and 2019 ACCAN AGM:
Read more: Results of ACCAN Board Election
Write comment (0 Comments)
Your place in the connected world - Spring 2017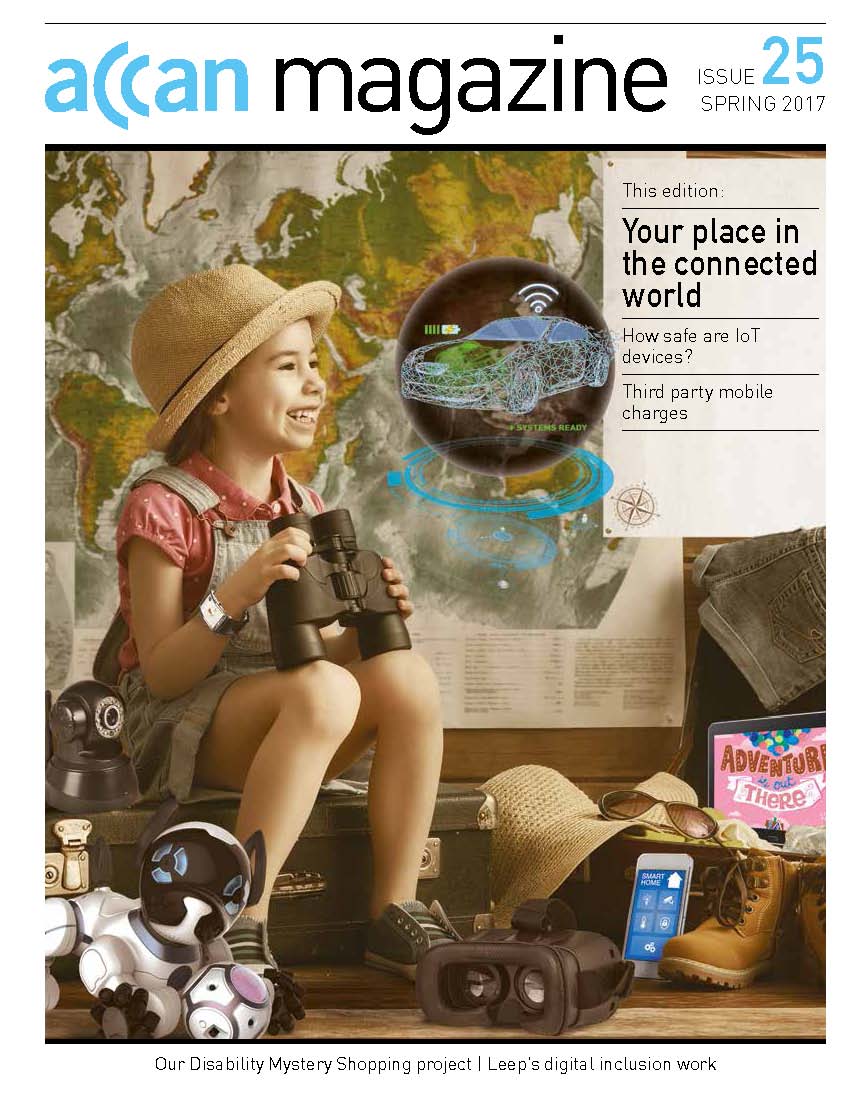 Download:

ACCAN Magazine Issue 25 Spring 2017752.57 KB (Note: reading order not accessible)
Download accessible version:
ACCAN Magazine Issue 25 Spring 2017 - accessible version40.05 KB
ACCANect Conference kicks off today
Details
ACCAN's 2017 National Conference, ACCANect: Your place in the connected world, will focus on consumer issues related to our increased connectivity and the digital world. It's being held at the Aerial UTS Function Centre in Sydney over the next two days.
"Digital technology has transformed consumer experiences," said ACCAN CEO, Teresa Corbin. "Consumers can buy products, access information, and communicate with people anywhere in the world with just the touch of a button. This increased connectivity raises some big questions and implications for consumers.
"As we become more and more connected and government services move online, how can we ensure that everyone can get access to the internet? How safe is our personal information? What information is being collected about us from connected devices? These are some of the issues we'll explore at the Conference," added Ms Corbin.
Inside job - Security and privacy threats for smart-home IoT devices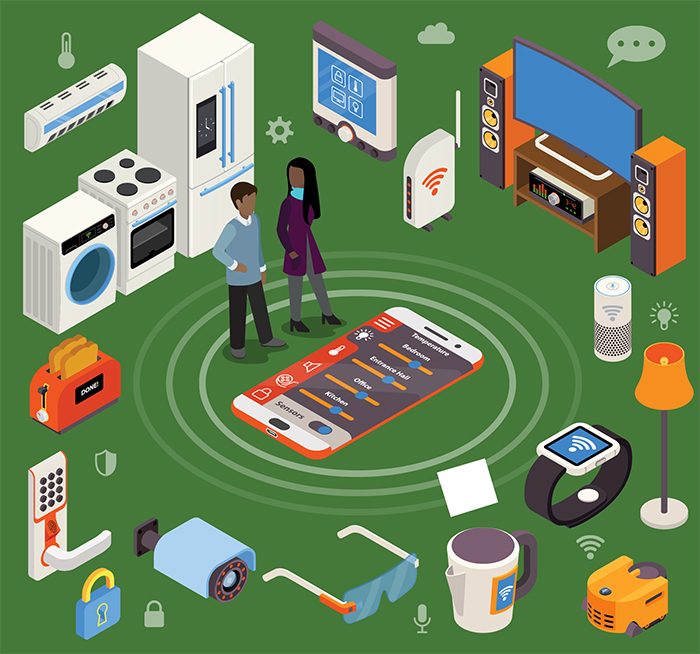 University of New South Wales, School of Electrical Engineering and Telecommunications
Grant round: 2016
Amount: $50,000
Read more: Inside job - Security and privacy threats for smart-home IoT devices
RRRCC takes case for #betterbushcomms to nbn headquarters
Details
The Regional, Rural and Remote Communications Coalition (RRRCC) today met with members of the National Broadband Network (nbn) executive team, including Chief Executive Officer Bill Morrow, to discuss ways of improving broadband access in rural, regional and remote Australia.
The meeting was instigated by nbn following almost 12 months of extensive activity by the RRRCC to raise awareness of the challenges consumers in rural, regional and remote areas continue to face.
"We appreciate nbn inviting the Coalition to discuss ongoing issues firsthand," AgForce representative, Georgie Somerset said.
"It is certainly valuable that Bill Morrow and his senior team have taken the time to again meet with us directly and discuss the issues we have."
Read more: RRRCC takes case for #betterbushcomms to nbn headquarters
Subcategories