Find resouces on political party policies, election issues and more.
ACCAN Federal Election wrap up
With the Federal Election campaign now over, ACCAN congratulates Senator the Hon Mitch Fifield and Senator the Hon Fiona Nash who continue in their roles as Minister for Communications and Minister for Regional Communications respectively for the Turnbull Government. The Federal Member for Greenway, the Hon Michelle Rowland MP and the Federal Member for Throsby – Stephen Jones take up the roles of Shadow Minister for Communications and Shadow Minister for Regional Communications respectively.
We are pleased that during their campaigns both the Coalition and Labor made announcements of an additional $60 million in funding for a third round of the Mobile Black Spots Programme. This is vital as mobile coverage and competition in rural areas continues to be is a key issue for many consumers.
In the lead up to the election, ACCAN called for the parties to focus on five communications consumer priorities and we asked them a series of questions based on these priorities. We covered announcements from the Coalition, Labor and the Australian Greens on NBN policy, digital literacy and accessibility. While we didn't receive specific answers to our questions, some of these were answered by the announcements from the parties during the campaign.
Update on Election policies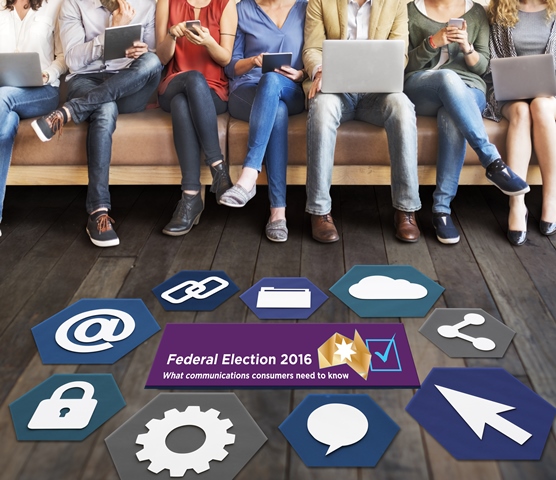 In the lead up to the 2016 Federal Election, the Coalition, Labor Party and Australian Greens have made announcements regarding various communications policies. We've summarised these below, for your information.
As we previously reported, both Labor and the Coalition have committed $60 million funding for another round of the Mobile Black Spot Programme.
Calling for a review of the Centrelink Telephone Allowance
The CEOs of ACCAN, the South Australian Council of Social Services (SACOSS), and Financial Counsellors Australia (FCA) have sent a joint letter to the major political parties calling for an urgent review of the Centrelink Telephone Allowance (CTA). See below for a link to download the letter that was sent to the political parties.
The letter is accompanied by a preliminary data briefing report by ACCAN and SACOSS on the adequacy of the CTA, based on a survey of 523 low-income Australians. The survey found that many low-income consumers are struggling to pay their telecommunications costs, and that the CTA is not adequate to alleviate this financial difficulty. As a result, the report recommends that all parties and candidates in the Federal Election:
Read more: Calling for a review of the Centrelink Telephone Allowance
Online videos need to be properly captioned
ACCAN has written to the major political parties (the Liberal Party, the Australian Labor Party, the Nationals and Australian Greens) to raise awareness of the need for politicians and government agencies to ensure that all of their online video content is accurately captioned. See below for a copy of this letter.
YouTube has a function that auto-captions videos uploaded to the site, but these captions are often inaccurate. Videos that are uploaded to Facebook often have no captions.
One in 6 Australians suffer from hearing loss; that's 1 in 6 consumers who are not able to access online videos due to unreadable captions or a lack of captions. Access to information is especially important during the lead up to the 2016 Election. If videos are not properly captioned then many consumers will miss out on important information.
Update on audio description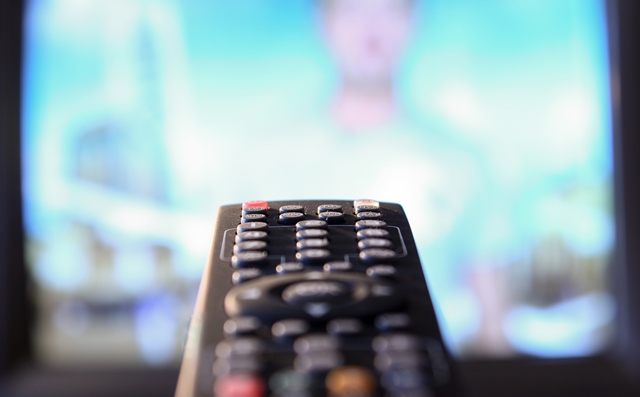 Amending the Broadcasting Services Act to introduce audio description on free-to-air TV is one of ACCAN's 2016 communications consumer priorities. Introducing audio description on Australian TV would provide greater access for consumers who are blind or vision impaired. Currently there is no audio description on Australian free-to-air TV.
Audio description is additional verbal narration that describes visual elements shown on screen during pauses in dialogue. It can describe elements such as scenes, costumes and actions.
Extra funding for Mobile Black Spot Programme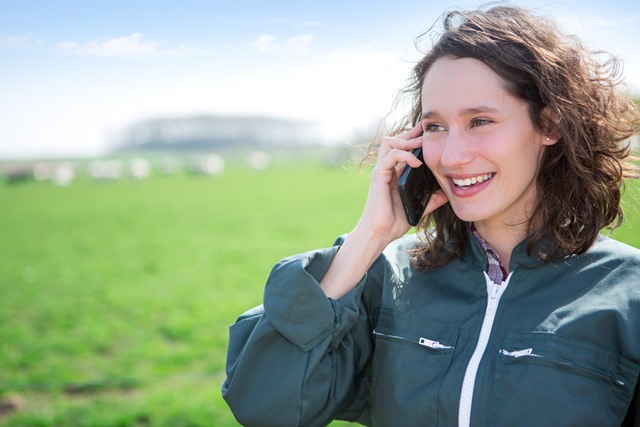 This week, the Coalition and Labor both announced that if elected they would commit extra funding to the Mobile Black Spot Programme. The announcement that an extra $60 million in funding will be allocated to the Programme is welcomed by ACCAN.
Mobile coverage is a key issue for consumers, particularly those who live in regional, rural, and remote areas. This is clear from the more than 10,600 mobile black spots identified in the Programme so far. Improving mobile coverage is one of ACCAN's ongoing key work priorities.