Latest News
ACCAN CEO addresses CommsDay Congress
Details
ACCAN CEO Teresa Corbin recently spoke at the CommsDay Congress, a telecommunications industry event attended by regulators, consumer groups, telco executives and government representatives. Ms Corbin spoke about ACCAN's work highlighting the need for affordable broadband, the importance of Accessible Telecoms, and why we need reliable telecommunications services.
Her speech is available below.
Read more: ACCAN CEO addresses CommsDay Congress
Write comment (0 Comments)
ACCAN welcomes new mobile-porting regulation
Details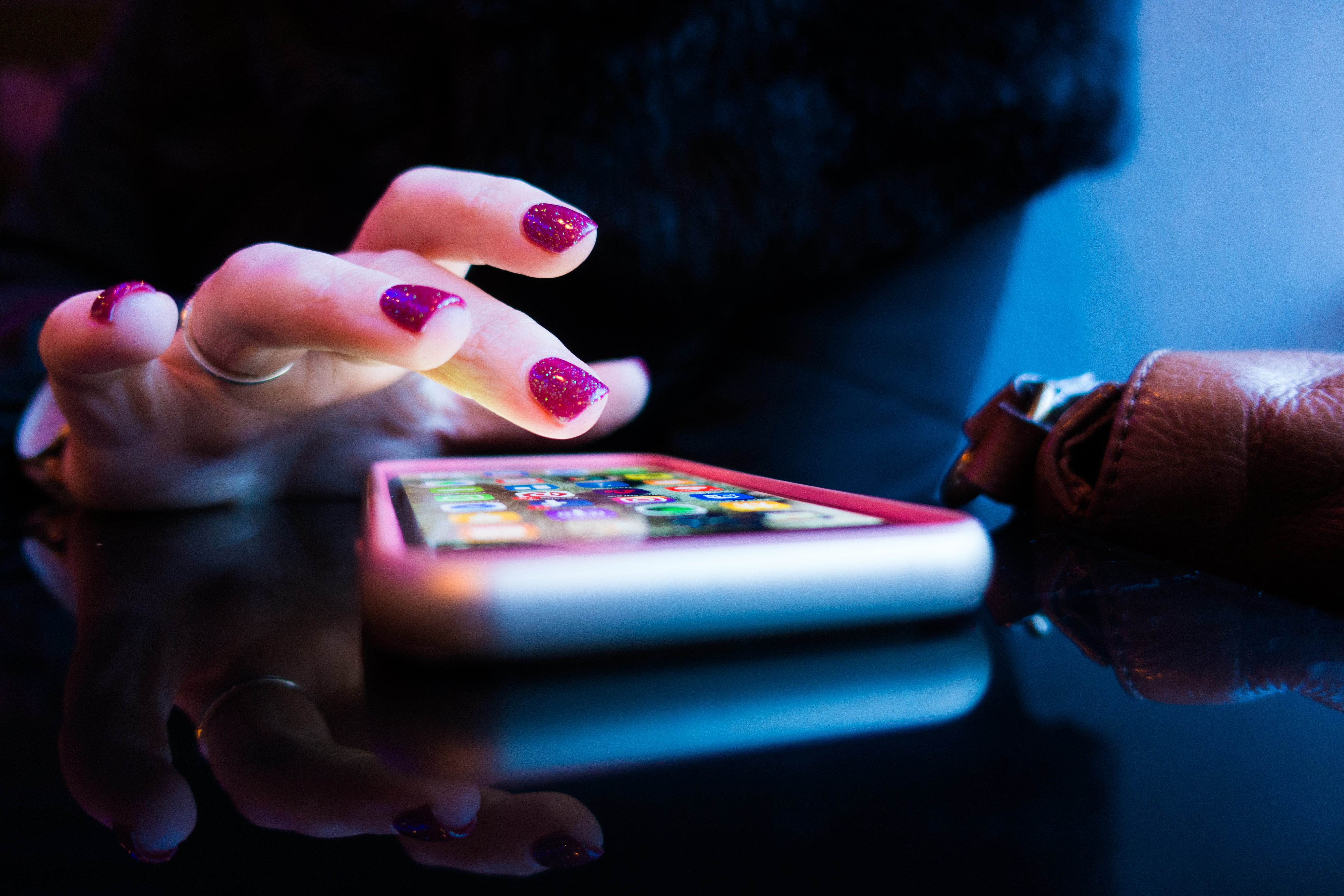 The Australian Communications Consumer Action Network (ACCAN) welcomes the Minister for Communications, Cyber Safety and the Arts' announced changes to the regulation of mobile-porting in Australia's telco sector.
Fraudulent mobile number porting happens when a scammer uses consumers' personal details to port their mobile number from one provider to another.
The last 10 years - Spring 2019
Details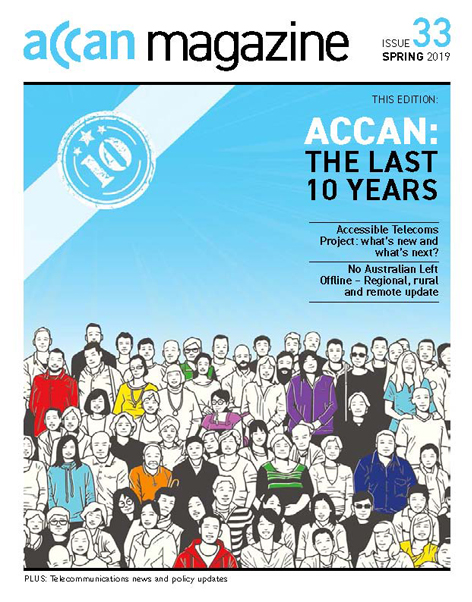 Download:

ACCAN Magazine Issue 33 Spring 20191.52 MB
Download accessible version:
ACCAN Magazine Issue 33 Spring 201934.54 KB
Subcategories